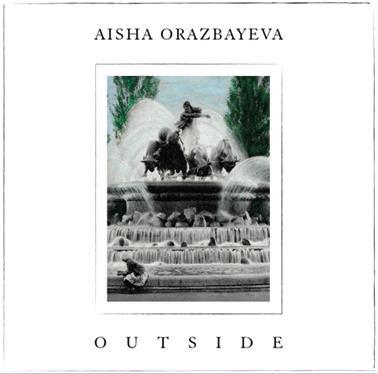 The Strad Issue: January 2012
Description: Mystifying recording decisions detract from some enjoyable playing
Musicians: Aisha Orazbayeva (violin/voice) Matthew Schellhorn (piano) Peter Zinovieff (electronics)
Composer: Sciarrino, Ravel, Zinovieff/Orazbayeva, Salvador/Tsepin, Lachenmann/Orazbayeva
Young Kazakh-born violinist Aisha Orazbayeva's debut CD is a hugely adventurous offering, with a rich mix of uncompromising contemporary music, electronics, even singing, and her remarkably fresh, direct playing bringing joyful life to everything she performs. Yet it's also one of the most bizarre discs I've ever heard, mainly because of its recording of the Six Caprices by Salvatore Sciarrino.
Orazbayeva gives her all in this elusive music, rising magnificently to the technical challenges of conveying its fragile sounds, yet the strange decision was made to record the pieces in a number of highly distinctive acoustic environments – a car park, a bus stop, a warehouse, a forest, a confined space, and so on. More than that, these acoustic backgrounds change numerous times within each piece, often from phrase to phrase. It's ironic that Sciarrino's very precise sonic demands are often lost amid ambient chattering, traffic noises or birdsong. I couldn't help but find it entirely mystifying.
Elsewhere, Orazbayeva's playing is only distinguishable from the dense electronics of the Five Bagatelles from Peter Zinovieff's OUR in 'Extreme Glissando', which lives up to its name. She's thoroughly convincing in the restrained pizzicatos of Helmut Lachenmann's witty Toccatina, though, even if she's a little mechanical in the first movement of the Ravel Violin Sonata. Yet it's here that the touching purity of her playing comes properly to the fore, which only makes the strange acoustic experiments elsewhere on the disc seem all the more frustrating.
David Kettle