Amid shrinking subsidies, fading philanthropy and changing audience demographics, orchestras must learn to serve their communities and diversify, writes Heather Kurzbauer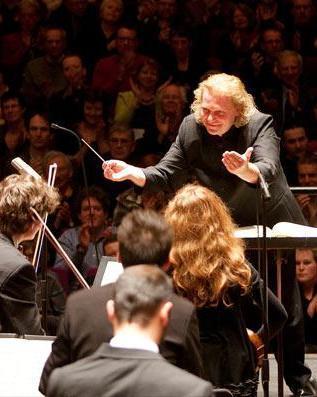 Two renowned maestros sharing diametrically opposed observations have made waves in social media in recent weeks. Following close on the heels of Kent Nagano's grim observation on the demise of classical music, came Alan Gilbert's eloquent appeal for strengthening the partnership between musicians and community. According to the New York-based maestro, 'Each community needs to find the...unique way its orchestra can best be of service, and for ideas to be brought to life with passion and quality.' As orchestras large and small are confronted by mounting challenges associated with shrinking subsidies, fading philanthropy and changing audience demographics, cries for help often drown out positive messages.
This blog highlights two comparatively unknown orchestras, unsung heroes in the quest for simple yet effective ways to grow common bonds between musicians and their communities. The Chattanooga Symphony's Concertmaster Holly Mulcahy embraces initiatives that have turned a sleepy town ensemble into a success, while across the Atlantic, Conrad van Alphen's Sinfonia Rotterdam (pictured) reaches out to locals in the heart of their harbour city and has taken to the road to discover enthusiastic audiences in Colombia, Chile and other southern climes.
A verdant Deep South city associated with the 1940s crooner tune Chattanooga Choo Choo might seem to be an unlikely location to track changes on the classical music front. Mulcahy recounts that when she auditioned for the concertmaster position, she was not sure where Chattanooga was located. Two years down the line, the synergy between Mulcahy, her fellow musicians, the staff and the Executive Board has produced a series of eye-opening projects.
'The child of non-musician parents, I found myself looking for ways to explain, to make music tangible for "outsiders† at a young age. Americans love food almost as much as they love action-packed movies. Spinning my wheels on life, food and action, I asked myself, if we tire of the same foods, don't we tire of the same music?' When Mulcahy decided to bring Jennifer Higdon's Violin Concerto instead of a classical chestnut to Chattanooga she knew she needed a great deal of support to woo the audience. Enter a popular local bartender and a drink dubbed 'Awakening', providing a heady mix to match with the Higdon score. The feast continues as Chattanooga musicians join with patrons and audience members present, past and future in 'coffee crawls' around town. Plans for next year: a chef, a menu and a programme to match.
Recent experiments with young audiences provide another example of Chattanooga ingenuity. 'We opened the door to let the children take over and even write our programme notes. The ulterior motive was as sincere as it was direct: children's actions inspired by music are a gateway to the bigger picture: what motivates the young attracts the old.'
Like Mulcahy, the South African conductor Conrad van Alphen emphasises the importance of pride of place and developing a sense of 'musical belonging'. Across the ocean in the mega-harbor city of Rotterdam, he has carved a niche for a project-based chamber orchestra he founded 'in his backyard' 15 years ago, and found ingenious ways to transmit musical messages across the world to audiences in Brazil, Chile, Colombia and Mexico.
The South African-born bass player stresses common basic values for all musicians: 'What's important is to experience all aspects of your musical life with sincerity, openness and the will to communicate. Never forget why you play and you will find ways to reach new audiences.' The chemistry Van Alphen felt 15 years ago when he first brought a group of musicians together for an ad hoc series has inspired him to continue even when the downs seemed to outweigh the ups. 'All good ideas start with a question, why do audiences have to leave after a concert? As a good South African, I thought of wine as a fine accompaniment. Add another component and audiences would get to know the musicians and experience a special night out in which involvement would reach another level.† The idea expanded as Sinfonia Rotterdam took to the road conveying Classics and Wine beyond the city centre. Yet, although halls filled and audiences grew in numbers and enthusiasm, the powers-that-be who grant all-important arts subsidies were not amused. 'Indeed, they ripped this idea apart, calling it "commercial, appalling, an insult to high culture†. Fortunately, the series is alive and well notwithstanding.
Like Mulcahy, van Alphen repudiates the very existence of a low culture-high culture debate. 'If you share the quality of your music, you give at the highest level of professionalism. The politicians tell us that such an act does not fall within the realm of high art. They discriminate: high art cannot be quantified as an elitist activity, but is just the opposite: it defies classification.' Concertising in other cultural contexts has not only energized Sinfonia Rotterdam but also has changed views on what performance should be. Illustrating his views with rich examples from performance experiences in the Balkans, Latin America and the Caucasus, he clarified, 'I encountered a dimension of reality by making music in what some refer to as the developing world. All too often Westerners are complacent not only about their musical offerings, but the way they play. Being seeped in a long tradition and educated thoroughly can breed a passive approach to performance. At Mexico's Tamaulipas Festival, members of the audience talked as we played. How dare they? Our first instinct was to silence the audience. Realising that people who may never have experienced Mozart were expressing genuine first impressions led us to embrace their actions.'
From pop up concerts at Rotterdam's largest shopping mall to inviting children to take their places in and around the orchestra while storytellers spin tales, Sinfonia Rotterdam has generated an acte de presence at home as tour experiences continue to spark new ideas.
Subscribe to The Strad or download our digital edition as part of a 30-day free trial. To purchase single issues click here.