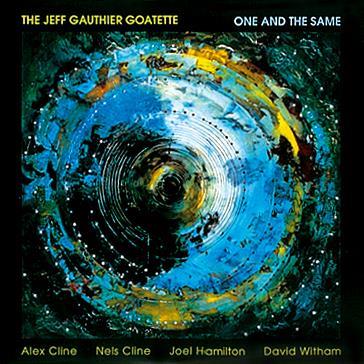 The Strad Issue: January 2006
Musicians: Jeff Gauthier, Goatette
Composer: Jeff Gauthier
This absorbing programme of hyper-cool jazz features Jeff Gauthier on acoustic violin and on four-string and five-string electric violin. His 'goatette' comprises five players, the others being Nels Cline (electric guitar), David Witham (piano and keyboard), Joel Hamilton (bass) and Alex Cline (drums and percussion). The same line-up played on his last CD, Mask.
Gauthier has a distinctive style. Often he plays only a few legato notes, to which he brings a haunting, introverted quality. Only rarely does he cut loose and take an extended break, but when he does, he gets round his various instruments pretty niftily. I prefer his tone in the slower numbers – presumably he knows his strengths.
The other musicians are superb on a technical level and the rhythmic basis is nearly always remarkable. I was disappointed by the stasis at the start of the last number, Nels Cline's A Corner of Morning, where for two minutes nothing much happens except weird noises. There is no forward movement or sense of anticipation: I found myself waiting impatiently for the real music to get going.
The problem with all the electronic gear now available is that musicians feel they have to use it. At several points on this album I would have preferred good honest improvisation to electronic manipulation. But mostly the music making is atmospheric and spellbinding; and on the second track, Eric von Essen's Solflicka, everyone gets in the groove. Gauthier himself wrote two numbers, one with Witham; Nels Cline and von Essen each provided two; and one comes from Bennie Maupin.
The recordings give very little impression of real people playing in a real space, but are effective.
Tully Potter