The Chaos Quartet took the top prize, which includes €10,000 and future concert opportunities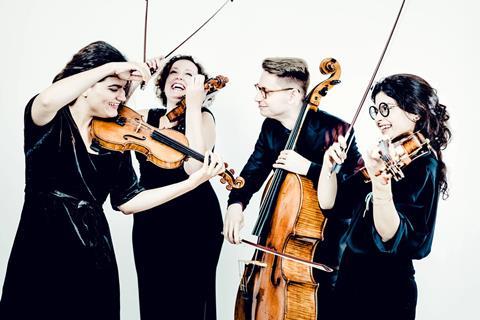 Read more news stories here
On 17 April 2023, the prize winners of the 1st International String Quartet Competition Bad Tölz were announced. Five string quartets performed over two days of competition performances.
The finalists were: Affinity Quartet, (Australia), Chaos Quartet, (Austria), Nebel Quartet (South Korea/Germany), Abeo Quartet, (USA) and Erinys Quartet, (Finland).
The Susanne and Christoph Kessler Grand Prize went to the Chaos Quartet, worth €10,000. The quartet also received a Henle Urtext Prize, worth €2,500 and will also be invited to a European concert tour next season by the Berlin concert agency Hampl. The Chaos Quartet will also perform at the Tölzer Prizewinner Festival in January 2024, which will feature the Barbican, Isidore and Leonkoro Quartets.
Comprising violinists Susanne Schäffer and Eszter Kruchió, violist Sara Marzadori and cellist Bas Jongen, the Chaos Quartet has won prizes at the ARD International Music Competition in Munich and the Bordeaux International String Quartet Competition. It has appeared at festivals at Davos, Ravenna, Gent, Bologna, Budapest, Florence, Vienna and Heidelberg.
The Chaos Quartet has been mentored by Johannes Meissl and has completed a postgraduate course at the Fiesole School of Music with the Casals Quartet.
The KLANGERLEBNIS second prize, worth €6,000, plus a Henle Urtext prize of €1,500 went to the Affinity Quartet. The Abeo Quartet took the KLANGERLEBNIS third prize worth €3,000 and a €1,000 Henle Urtext prize, while the Erinys Quartet won the Esterhazy-Sonderpreis for best Haydn interpretation, plus and invitation to perform at Schloss Esterhazy, worth €2,000, as well as the the Audience Award, worth €1,000.
The jury was chaired by Günter Pichler, founding member and leader of the Alban Berg Quartet and professor of chamber music at the Universities of Vienna, Cologne and Madrid, and comprised Gustav Frielinghaus, Andrea Hampl, Volker Jacobsen, Helena Poggio, František Souček and Antti Tikkanen.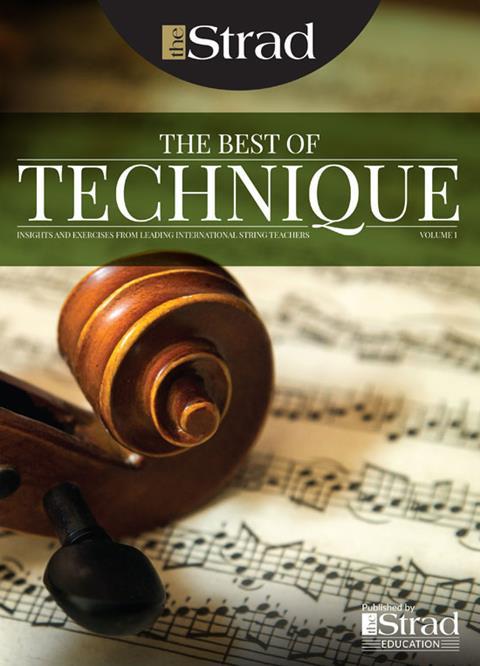 In The Best of Technique you'll discover the top playing tips of the world's leading string players and teachers. It's packed full of exercises for students, plus examples from the standard repertoire to show you how to integrate the technique into your playing.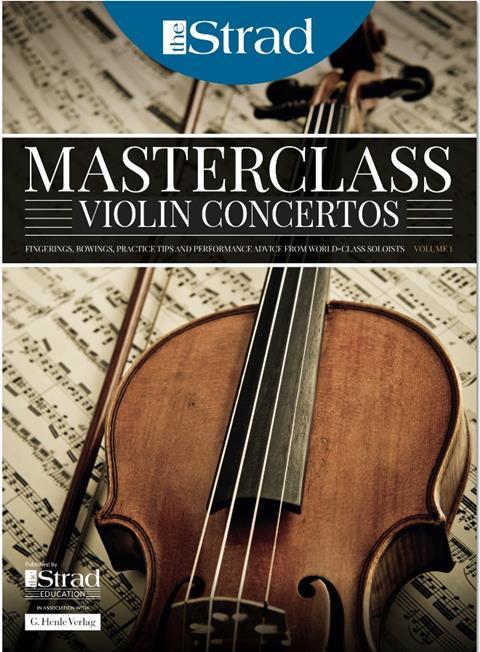 The Strad's Masterclass series brings together the finest string players with some of the greatest string works ever written. Always one of our most popular sections, Masterclass has been an invaluable aid to aspiring soloists, chamber musicians and string teachers since the 1990s.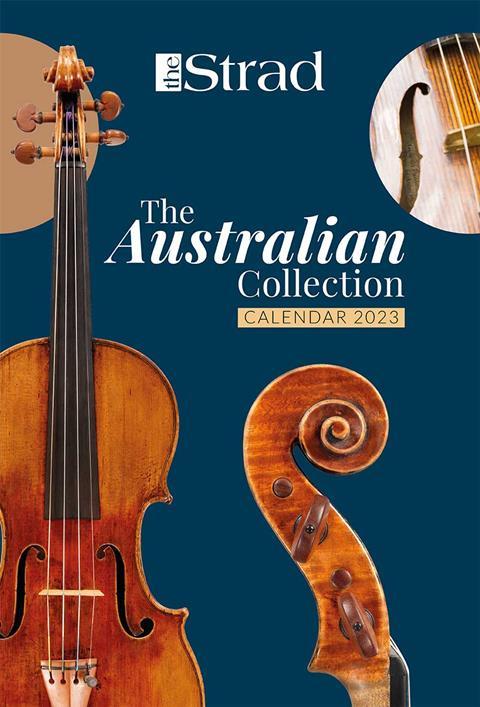 This year's calendar celebrates the top instruments played by members of the Australian Chamber Orchestra, Melbourne Symphony, Australian String Quartet and some of the country's greatest soloists.