The concertmaster of Concentus Musicus Wien for 32 years, she co-founded the ensemble with her husband, Nikolaus Harnoncourt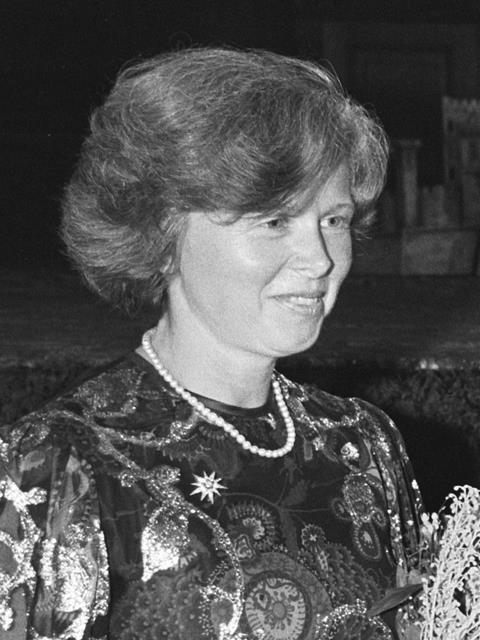 Baroque violinist Alice Harnoncourt died on 20 July at the age of 91. The wife of Austrian conductor Nikolaus Harnoncourt, she was a pioneer in the early music movement, serving as concertmaster of the ensemble Concentus Musicus Wien, which she co-founded with her husband in 1953.
Born Alice Hoffelner on 26 September 1930 in Vienna, she studied the violin with Ernst Moravec and Gottfried Feist in her home town, then with Jacques Thibaud in Paris and Tibor Varga in London. During her studies she met Johann Nikolaus Graf de la Fontaine und d'Harnoncourt-Unverzagt, subsequently known as Nikolaus Harnoncourt. Both studied early music under Josef Mertin in Vienna, and in 1949 founded the Vienna Gamba Quartet with Eduard Melkus and Alfred Altenburger.
Alice and Nikolaus married in Graz in 1953, the year that also saw the founding of Concentus Musicus Wien. Alice remained its principal violinist until 1985, when she relinquished the post to Erich Höbarth. She continued to play in the ensemble until 2015. As well as performing, she marked up the scores and prepared the material, along with editing a number of editions. She also carried out some of the orchestra's administrative work. Following her husband's death in 2016, she managed the Concentus Musicus Wien archives.
In 2011 the couple received a gold medal for 'services to the state of Vienna'. In 2017 Alice published a book about the founding of Concentus Music Wien: Wir sind eine Entdeckergemeinschaft ('We are a community of discoverers'), containing her husband's notes on the origin of the Concentus Musicus. This was followed by books about the Harnoncourt family (2018) and essays on music (2020).
Watch Alice Harnoncourt perform Bach's Bach Concerto for violin and oboe BWV1060 with oboist Jürg Scheftlein:
Photo: Dutch National Archives