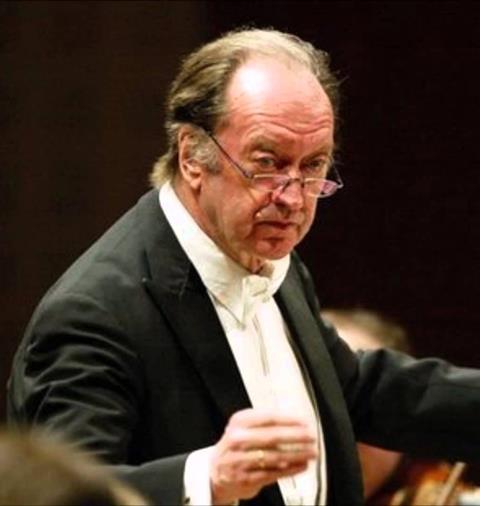 Nikolaus Harnoncourt, one of the founders of the early music movement in the 1950s, has announced his retirement. The conductor, who founded the period-instrument ensemble Concentus Musicus Wien in 1953, made the announcement on 5 December, the day before his 86th birthday, in a handwritten letter published on his website. The letter also appeared the next day in the programme of the Vienna Musikverein concert hall, where Harnoncourt has conducted more than 300 concerts. That evening, however, the Concentus Musicus was directed by Erwin Ortner in Harnoncourt's place.
The letter reads: 'Dear audience, my physical strength requires me to cancel my future plans. Great ideas have arisen, and an incredibly deep relationship has developed between us on the stage and you in the hall - we have become a happy community of discoverers! The current season is still at the forefront of my mind; stay true to it! Yours, Nikolaus Harnoncourt.'
Born in Berlin in 1929, Harnoncourt began his musical career as a cellist with the Vienna Symphony Orchestra, He founded Concentus Musicus Wien with his wife, Baroque violinist Alice Hoffelner, having conducted intensive research into period instruments and performance practice. The ensemble gave its first performance in 1957. Harnoncourt continued as a cellist with the Vienna Symphony until 1969. A year later he made his debut as a conductor at La Scala, Milan, for a production of Monteverdi's Il ritorno d'Ulisse in patria.
Harnoncourt also played the viola da gamba, and from 1972 he taught performance practice and the study of historical instruments at the Mozarteum University of Music and Dramatic Arts in Salzburg. Among his many awards are the 1994 Polar Music Prize, the Léonie Sonning Music Prize in 1993 and the Leipzig Bach Medal in 2007.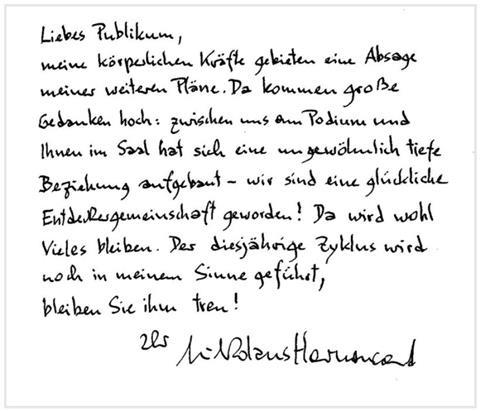 Image: www.harnoncourt.info