The inspiration behind 'Lev's Violin, An Italian Adventure' is the subject of a crowdfunding campaign that seeks to fix the instrument's broken neck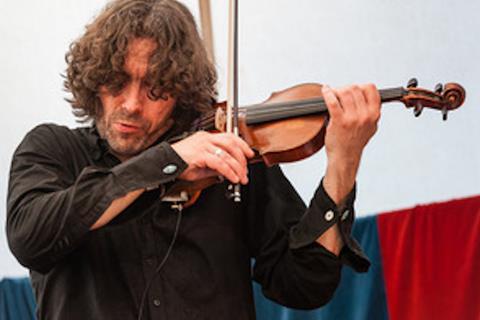 The violin that inspired a recently-acclaimed book is in need of funds for fixing, after its necks collapsed.
Published in April 2021, Helena Attlee's Lev's Violin, An Italian Adventure reached many listeners when it was broadcast as BBC Radio 4's 'Book of the Week'. It follows the journey of an Italian instrument, named after its former Russian owner Lev Atlas, from dusty workshops, through Alpine forests, Venetian churches, Florentine courts, and Russian flea markets.
But the violin itself was already celebrated by musicians and audiences by the time Atlas smuggled it out of Russia in the 1980s. It is now owned by the violinist Greg Lawson, who uses it to play both classical music and world folk as part of the band Moishe's Bagel.
Read 'If my cello could talk' – by John-Henry Crawford
Now it is the subject of a crowdfunding campaign: 'Save Lev's Violin' that seeks to fix the violin's broken neck and restore its body. According to the campaign website, 'If we reach our target we will give as many people as possible the chance to experience the glorious sound of Lev's violin by recording a new CD. And then the violin will be offered on loan to exceptional students seeking out their own voices as musicians, and to other players with projects especially suited to its particular tone. Any additional funds will be passed to Music for All, a UK charity dedicated to helping people of all ages and from all backgrounds get involved in music making.'
To visit the crowdfunding website, click here.
A review of Lev's Violin, An Italian Adventure will run in the August issue of The Strad.
Here's a video of Greg Lawson playing Lev's violin with friends from Moishe's Bagel.