The violinist was chasing qualification to compete for Thailand at the 2018 Winter Olympics in South Korea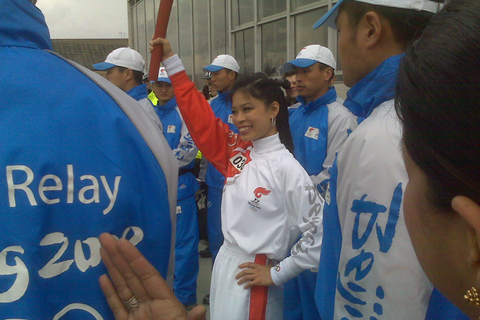 Vanessa-Mae, the classical crossover violinist who achieved fame with a string of successful albums in the late 1990s, has been attempting to revive her second career as an Olympic skier but a forced rest period due to a shoulder injury has prevented her from competing in enough qualifying events.
Vanessa-Mae Vanakorn Nicholson was born in Singapore to a Singaporean mother and Thai father and later moved to Britain and was adopted by her mother's British second husband.
Her surprise emergence as an Olympic skier happened at the 2014 winter games in Sochi, where she competed for Thailand in the Grand Slalom under her natural father's surname Vanakorn. Her bid was later mired in controversy when it emerged that a race event which enabled her to gain the required qualifying points for the Olympics was manipulated in her favour. Although she was initially suspended by the International Ski Federation, she was cleared of any wrongdoing.
She returned to skiing in 2017 and began attempting to collect qualification points for the 2018 Winter Olympics in South Korea but, as reported by the BBC, concerns were raised that continuing to race with a shoulder injury sustained in a crash early in January would endanger her violin playing. A lack of improvement led to her withdrawing from events and being unable to meet the qualification standards by the mid-January deadline.
Vanessa-Mae's first album was recorded in 1990 when she was just 12, but it was her classical crossover release for EMI in 1995, The Violin Player, which launched her to super stardom, going to on sell eight million copies worldwide.