The competition aims to expand the repertoire for violin duet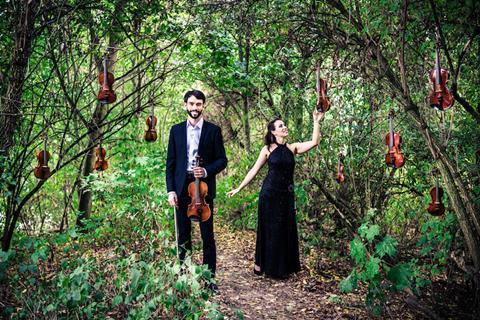 The Twiolins - a German violin duo consisting of siblings Marie-Luise and Christoph Dingler - have announced their fourth Progressive Classical Music Award, a competition that aims to expand the repertoire for violin duet.
Held every three to four years, it invites composers to contribute music that 'gets under your skin and thrills the audience.' Other than that, the only requirement is that the piece should be a maximum of 5 minutes long.
The aim behind the competition is to breathe fresh air into the chamber music scene, in keeping with the ethos of Twiolins, who are known for merging classical, avant-garde and minimalist music in their concerts, amongst other genres. In 2009, 2012 and 2015 the competition attracted more than 550 submissions from across the world.
This year's jury includes the violinists Julian Rachlin, Aleksey Igudesman and Benedikt Brydern, who, together with the Twiolins, will choose six pieces to be premiered in front of a large audience during the finals on 28th September in Mannheim, Germany. The audience will then vote on the ranking.
Awards range from €600 (5th and 6th prize) to €5000 (1st prize). In addition, the winning works will be recorded on CD by the Twiolins and added to their concert repertoire.
The deadline for entries is 5th July 2019, and finalists will be announced at the end of August. Click here for the entry form.