The majority of member votes in the WFIMC general assembly supported expulsion of the Russian government-financed competition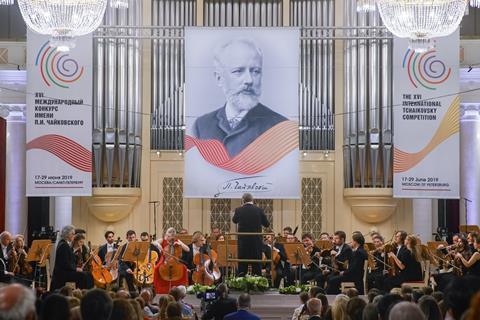 The WFIMC released a statement today announcing exclusion of the International Tchaikovsky Competition from its collective, with immediate effect.
The statement from federation president Peter Paul Kainrath and secretary general Florian Riem said, 'Many laureates of the Tchaikovsky Competition are among the leading artists of today. However, in the face of Russia´s brutal war and humanitarian atrocities in Ukraine, the WFIMC as an apolitical organisation cannot support or have as a member, a competition financed and used as a promotional tool by the Russian regime.

'While our first and foremost goal must always be the active support of young artists, and right now particularly Ukrainian artists, the WFIMC affirms its previous statement against blanket sanctions on all Russians and against the discrimination and exclusion of individual artists, based on their nationality. In times of war especially, we believe it to be essential to maintain a dialogue with those who trust us and who share our values, the same way as we trust them.'
Founded in 1957, the World Federation of International Music Competitions is a global network of internationally recognised organisations dedicated to identifying promising young talents in music. WFIMC provides guidelines, aiming for artistic excellence, integrity and fairness, setting a globally recognised standard.
The federation is currently comprised of over 110 international music competitions and other institutions serving young musicians forging international careers.
The International Tchaikovsky Competition is held every four years, in the disciplines of piano, violin, cello, voice, woodwind and brass instruments. The 16th edition was held in 2019 with Sergei Dogadin and Zlatomir Fung winning the violin and cello specialities respectively. Previous string winners include violinists Gidon Kremer, Victoria Mullova, Vladimir Spivakov, Viktor Tretiakov, Pavel Milyukov and cellists Mario Brunello, David Geringas, Nathaniel Rosen, Natalia Gutman and Antonio Meneses.
A statement from Russian president Vladimir Putin is found on the competition's homepage, as well as a comment from Putin supporter Valery Gergiev. The competition counts the Government of the Russian Federation, the Russian Federation Ministry of Culture and the Mariinsky Foundation among its organisers.