Following the announcement last week, two Russian violinists have had their invitations to participate revoked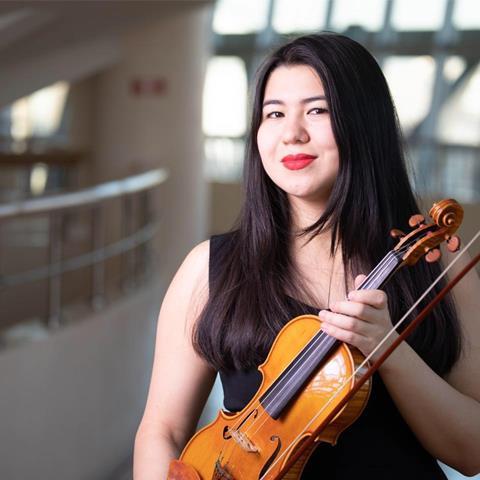 Russian violinists Galiya Zharova and Ravil Islyamov will not participate in the International Jean Sibelius Violin Competition, due to the competition committee placing a blanket ban on all Russian competitors. The violinists were confirmed in March as two of 49 competitors due to participate in the competition in May.
A former prize winner at the Ysaÿe, Vienna International and Leopold Auer Competitions, Zharova posted on social media '[the] competition emphasised that a competitor's citizenship has no effect on their decisions. But today we've received a mail with the opposite information'. She posted images from the competition committee email expelling her from the competition, saying 'your participation is not feasible.'
Last week, the competition released a statement: 'The war in Ukraine and the atrocities that have been uncovered have led to a situation in which the competition committee has decided to exclude Russian participants from the competition in order to protect other competitors and the competition as a whole.'
In March, the competition had selected the contestants in line with the rules of the World Federation of International Music Competitions (WFIMC) that 'competitors should not be excluded from the competition solely on the basis of nationality.'
However, as the war in Ukraine has intensified since the beginning of the Russian invasion on 24 February, the competition committee 're-examined the possibilities for Russian competitors selected for the Jean Sibelius Violin Competition and concluded that, in the current exceptional circumstances, participation in the competition was not possible.
'The horrors of the war and the recently uncovered atrocities have meant that the competition committee has no moral or ethical option but to exclude the Russians from the competition. With this decision, the competition committee also wants to guarantee a neutral and peaceful environment for all competitors.'
The news follows the concert cancellation of Russian cellist Anastasia Kobekina, whose concert engagement at Ittingen was withdrawn despite speaking out publicly against the war.