The Russian modernist composer Dmitri Smirnov has died of the consequences of COVID-19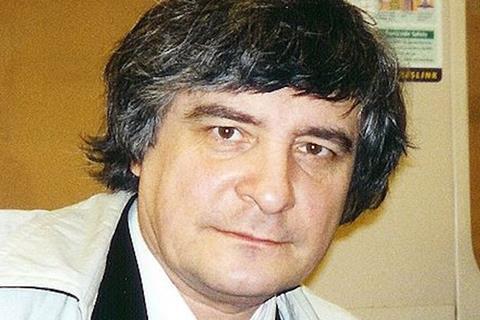 The composer Dmitri Smirnov, a Russian modernist who served as Composer-in-Residence at the University of Cambridge, has died from the consequences of COVID-19. He was 71.
Born in Minsk in 1948 into a family of opera singers, Smirnov spent most of his childhood in Frunse, the capital of the Kirghiz Republic. He studied at the Moscow Conservatory between 1967 and 1972 with Nikolai Sidelnikov, Edison Denisov and Yuri Kholopov.
While still a student, Smirnov was in contact with Philipp Herschkowitz, a student of Berg and Webern living in Moscow - a relationship that expanded Smirnov's knowledge of twelve-tone music without leading to a full rejection of tonality. He worked as a music editor for Soveietski Kompositor between 1973 and 1980.
In 1976 Smirnov won first prize for a work at the International Harp Week in Maastricht and soon gained acclaim as a young modernist Russian composer.
However, his unapproved participation in Western festivals of Soviet music led to his blacklisting by the Composers' Union under Tikhon Khrennikov in 1979, when he was named as one of seven composers including his wife Elena Firsova, Denisov and Gubaidulina. This prevented Smirnov's music being performed on the radio and television, and prohibited the publication of his scores.
In 1981 he devoted himself full-time to composition and was one of the founding members of the alternative New Association for Contemporary Music in Moscow in 1990. With the relaxation of Communist restrictions in the late 1980s, Smirnov saw many of his works performed in the West, including the premieres of three Blake-inspired works: his operas Tiriel at the Freiburg Stadttheater and The Lamentations of Thel at the Almeida Festival in London, and his first symphony 'The Seasons' at the Tanglewood Festival in the USA.
In 1991, Smirnov emigrated from Russia with his family to the UK, where he worked as a lecturer and freelance composer until his death. He held positions as composer in residence at St John's College Cambridge and Dartington and a visiting professorship at Keele University. He settled with his family in St Albans in 1998 and since 2003 taught at Goldsmiths College, University of London.
Throughout his career, Smirnov combined serialism with the sensuality of the Franco-Russian school, often drawing on the poetry of William Blake. His major works include the operas Tiriel (1983-85) and The Lamentations of Thel (1986), the Mozart-Variations for orchestra (1987), Jacob's Ladder for ensemble (1991), a cello concerto (1992), three violin concertos (1990/95/96), three symphonies (1980/82/95) and a Requiem (2006).
He is survived by his composer wife Elena Firsova and their children: the composer and pianist Alissa Firsova and the artist and sculptor Philip Firsov.