The violinist has returned his ECHO Klassik awards, joining other classical luminaries including Daniel Barenboim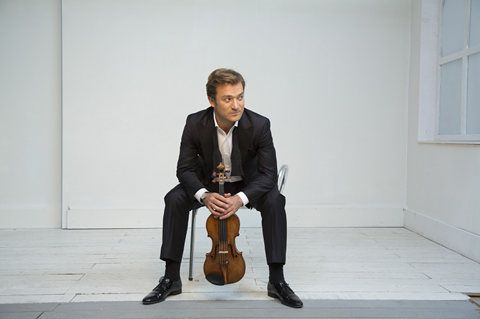 In a statement released yesterday, French violinist Renaud Capuçon said that he was returning his ECHO Klassik awards in protest at rappers Kollegah and Farid Bang taking a prize at the 12 April ceremony of the pop music ECHO awards.
'I have decided to return my ECHO awards to protest this prize being awarded to a rap group whose lyrics are racist, antisemitic and contemptuous of human dignity.
'All forms of art, and of course music, must be at the service of reconciliation between peoples, dialogue between cultures and respect for everyone.'
In returning his awards, Capuçon joins Daniel Barenboim, the Notos Quartet, Christian Thielemann and the Staatskapelle Dresden, Mariss Jansons and the Bavarian Radio Symphony Orchestra, and pianist Igor Levit.
The protest began on the evening of the awards itself when singer Campino received a standing ovation for calling out the rappers for their offensive lyrics. The lyrics had been debated previously in Germany, so the award of the ECHO prize has been seen as insensitive.
The ECHO prize, run by German music industry body the Deutsche Phono-Akademie, is considered the most prestigious musical award in the country. The ECHO Klassik offshoot takes place at a separate event in October.
One of the contentious lyrics brags that 'My body is more defined than an inmate's at Auschwitz', and elsewhere a Holocaust is threatened as part of a 'battle rap' (a genre which revolves around competitive insults and boasts).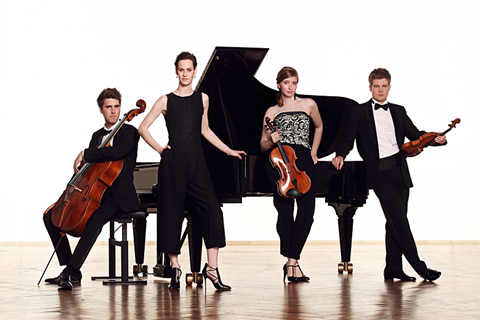 Both rappers reject the charge of antisemitism. Kollegah has complained that the lyrics in question have been misinterpreted, and has offered Jewish fans free entry to concerts as an apology.
ECHO itself and the duo's record label, despite initially defending them on the grounds of artistic freedom, have now distanced themselves. The organisation behind the awards has suggested that it will reform its judging processes.
Germany's culture and media minister Monika Gruetters also made a statement, noting that artistic freedom is safeguarded in the country but a line had been crossed in this instance.
Conductor and pianist Daniel Barenboim echoed that statement in his own: "Freedom of expression and art are among the most important achievements and values of a democratic society, but with each freedom comes a responsibility: our responsibility to use the freedoms that have been gained so that the freedom of every other human being is respected.
'Anti-Semitism, misogyny, homophobia, and open contempt for the weak and minorities are an abuse of freedom that we as a society can never tolerate. We must stand united against such voices and not encourage them by giving them prizes and legitimising them.'