Japanese violinist Yukari Ohno took first prize of NOK 160,000 (€15,000), future solo engagements and professional career guidance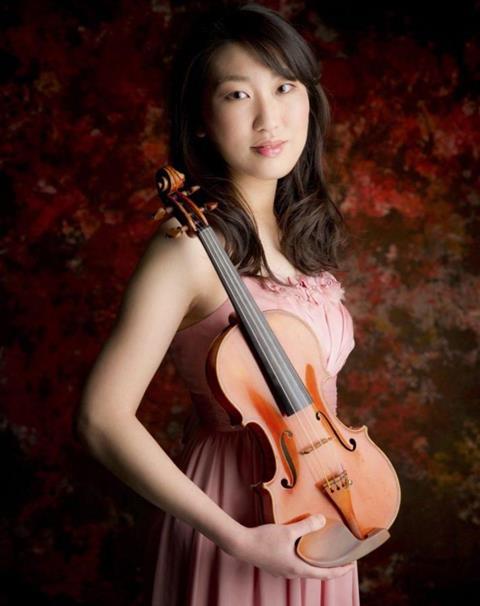 Prizes have been awarded at the Princess Astrid International Music Competition in Trondheim, Norway. 26-year-old violinist Yukari Ohno from Japan took first prize, winning NOK 160,000 (approximately €15,000), a solo engagement with the Trondheim Symfonieorkester, a recital in Bergen in cooperation with the International Edvard Grieg Competition, and career consulting with Andrew Ousley (Unison Media).
Second prize of NOK 50,000 was awarded to Karen Su (23, USA) while Marie Helling (16, Germany/Poland) won third prize of NOK 25,000.
Ohno is currently a student of Boris Kuschnir at the Music and Arts University of the City of Vienna, having previously studied at Toho Gakuen High School of Music and Toho Gauken School of Music with Akiko Tatsumi in Tokyo. She has won prizes at the Valsesia Musica International Competition, International Violin Competition 'Vasco Abadijev' as well as recently competed in the Joseph Joachim and Queen Elisabeth Competitions.
Due to Norway's Covid-19 travel restrictions, this year's competition was reduced from two live rounds to just one, with the semi-final round of nine chosen candidates held online. The final was performed with the Trondheim Symfonieorkester under conductor Gregor Buehl.
The jury, chaired by Julian Rachlin, consisted of Eldbjorg Hemsing, Arvid Engegard, David Pickard, Sophia Jaffé, Tanja Dorn and Kyung Sun Lee.
Read: Prizes awarded at Trondheim International Chamber Music Competition
Read: The wisest thing anyone ever told me: violinist Julian Rachlin
Read: Masterclass: Julian Rachlin on Brahms's Viola Sonata in F minor