Thieves make anonymous call and return instrument after seeing social media posts and realising its true value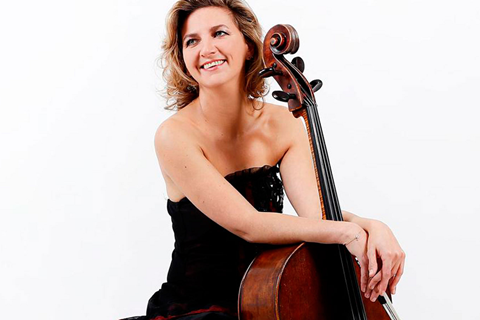 Following the theft at knifepoint last week of her Francesco Goffriller cello and Persoit bow, French cellist Ophélie Gaillard was reunited with the instrument on Saturday. The thief, after presumably seeing the broad coverage the theft received and realising the true value of the cello, and therefore the risks involved with any attempt to sell it, decided to return it.
After smashing the window of a car on Gaillard's street in the north-eastern Paris suburb of Pantin, the thief placed the cello inside and made an anonymous phonecall telling her where to find it.
The instrument, made in Udine in 1737 by Matteo Gofriller's son Francesco and reportedly valued at around €1.3m, is on a long-term loan from the CIC bank.
Gaillard posted on Facebook:
'Beautiful and amazing news!
'The Francesco Goffriller cello that I've been playing for years, and my Jean-Marie Persoit bow, were found in Pantin this morning in good condition.
'These past two days have been appalling. I was devastated. A part of myself was torn off.
'Thank you to everyone for sharing my post, for helping to disseminate information and giving your valuable advice.
'Thank you to the police, of course, and thank you to the media who mobilised and which have made it possible to spread the news of this disaster with great efficiency.
'I have had incredible luck which I wish on all victims of this kind of trauma!'