Airline maintains that even musical instruments such as violins must have a second seat booked or go in the hold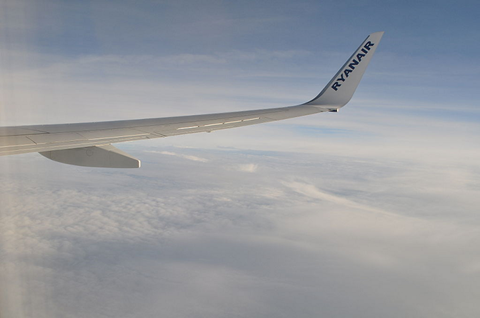 Ryanair is changing its cabin baggage policy so that small suitcases will no longer be free in response to delays caused by too many passengers vying for limited overhead locker space.
Starting in November, only a small bag which fits under the seat in front will be free of charge, while those who pay the £6/€6 priority boarding option will be able to place a second, larger suitcase in the overhead lockers. The airline is also introducing a new category for checked-in luggage weighing under 10kg, for which the charge will be £8 instead of the usual £25.
However, none of these changes will make things any easier for musicians, which a spokesperson confirming to The Strad that customers will 'need to purchase an extra seat in order to bring a violin case with them onboard if it is over the dimensions (55cm x 40cm x 20cm)
'As per T&Cs: "Smaller musical items such as a guitar, violin or viola which exceed our cabin baggage dimensions may be carried in the cabin if a seat for it has been reserved and the appropriate fare paid. There is no checked or cabin baggage allowance associated with the purchase of an extra seat."
'Alternatively, if a customer wanted to check-in a Musical Instrument to be tagged and placed in the aircraft hold, they can purchase this for €/£ 55 at time of booking or €/£ 65 post-booking.'