The appointment marks an exclusive collaboration for the master's and postgraduate degrees at the Centro Superior Katarina Gurska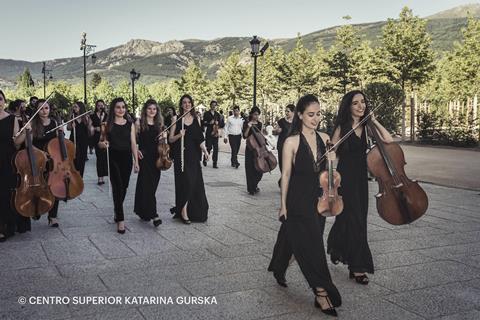 'Why do we have so many good violinists but so few great ones? What fascinated me is something that has almost vanished today – their tonal quality. Those violinists really "sang"! A violinist must be able to fascinate their audience,' said Boris Kuschnir in an interview for The Strad.
A teacher who goes beyond technique is what the Centro Superior Katarina Gurska (CSKG) seeks to include in its academic offering. Considered to be one of the most excellent professors with a special predisposition for teaching, Kuschnir was appointed to the string department of CSKG in September 2022. Alongside Maestro Kuschnir is violinist Sergei Dogadin as his adjunct professor, one of the most outstanding students of his class.
Continuing the line of bringing international talent to Spain, the CSKG will organise Masterclass sessions with Maestro Kuschnir in March and April, ending with an open concert for the participating soloists.
With this new collaboration, the CSKG aims to enrich an already highly competent and experienced team of professionals, capable of giving an immediate response to the requirements of a diverse and demanding student community, adapting to a constantly evolving society.
The CSKG was founded in 1985 and was the first private centre authorised in Spain to offer the bachelor's and master's degree. It is authorised and approved by the Community of Madrid for the provision of higher artistic education for its bachelor's degree of music and master's in arts education, including the Level 2 MECES and Level 3 MECES, equivalent in law and rank to university and master's degrees.
Since its foundation, the CSKG has seen the growth of numerous musicians who today continue their professional careers both in prestigious national and international orchestras, ensembles or as soloists.
The CSKG contributes to musical education in Spain and beyond its borders, always prioritising excellence in all its educational programmes. In addition, It is strongly committed to supporting musical research through its Foundation and the Katarina Gurska Institute for Artistic Research.
You can find more information about the CSKG and its academic offerings at the following website: katarinagurska.com