The violinist was 53 years old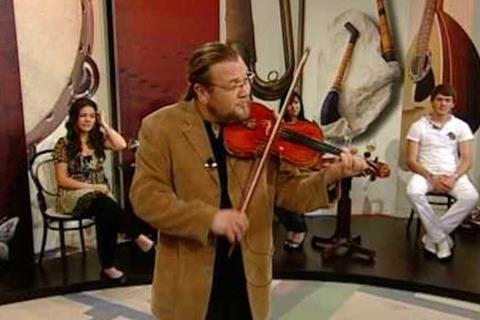 The Macedonian violinist, vocal performer and professor Zoran Dzorlev has died due to complications from Covid-19. He was 53 years old.
Born in Strumica (the largest city in eastern North Macedonia) to a musical family - his father Grozda Dzorlev was a well-known composer of folk music and an orchestral leader - Dzorlev began his musical education playing the trumpet, accordion and guitar. At 10 he began to play the violin, later continuing to study music at the High School of DMBUC (for music and ballet) 'Llija Nikolovski – Luj' in the North Macedonian capital, Skopje.
After graduating in 1989 from the Faculty of Music, he joined the orchestra of the Macedonian Opera and Ballet, with whom he played for 14 years – the last three as Vice Concert Maestro.
He also played in several chamber orchestras, including the Macedonian Chamber Orchestra. He was a member of the popular Folk Orchestra of MRTV (Macedonian Radio Television) and, from 2000 onwards, held a position as Professor for violin at DMBUC 'Ilija Nikolovsky-Luj' in Skopje, helping to shape the school's programme.
In recent years, he devoted much of his time to composing jazz and film music, as well as reworking Macedonian popular and folk compositions.