Classical music stars including violinist Anne-Sophie Mutter and film composer John Williams will perform at the event commemorating the late American cellist, who died in 2020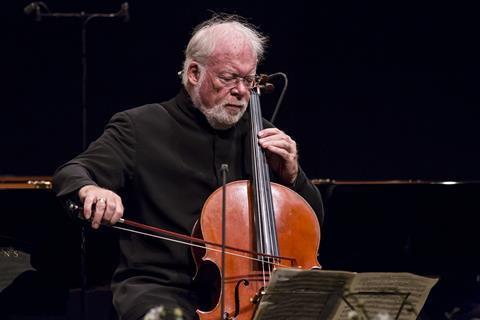 A charity concert commemorating the life of acclaimed American cellist Lynn Harrell will be held on 21 September.
The concert 'Lynn Harrell: In Remembrance' will be held at Royce Hall on the UCLA campus, under the musical direction of composers and conductors John Williams and William Ross, and cellist/conductor Samuel Cristler. Violinist Anne-Sophie Mutter will perform, as well as American soprano Christine Brewer, and Grammy-nominated operatic baritone Rodney Gilfry; pianist Yefim Bronfman appears by way of video. Many Los Angeles-based musicians and talent, whom Harrell mentored and partnered with, will perform in the intimate celebratory tribute organised by Lynn Harrell's widow, the violinist Helen Nightengale and the Lynn Harrell Foundation.
Proceeds from the benefit will go to the Lynn Harrell Foundation. Founded by Harrell and Nightengale in 2010, it was originally called the HEARTbeats Foundation, a non-profit organisation that 'strives to help children in need harness the power of music to better cope with, and recover from, the extreme challenges of poverty and conflict.' After his death, the Foundation was converted into the Lynn Harrell Foundation to commemorate his legacy.
Harrell died in 2020 at the age of 76. He joined the Cleveland Orchestra under George Szell at the age of 18, becoming principal cello two years later. After leaving the orchestra, he embarked on a Grammy Award-winning career performing as a soloist and chamber musician, with teaching posts at Juilliard, the Cleveland Institute of Music, the Aspen Music Festival, and the University of Cincinnati College-Conservatory of Music.
Read: Obituary: Lynn Harrell (1944–2020)
Read: Life Lessons: Lynn Harrell
Read: Sentimental work: Lynn Harrell on Bloch's Schelomo
Read: Cellist Lynn Harrell on the art of playing up high