The orchestra was honoured as 'the most innovative initative on German concert podiums'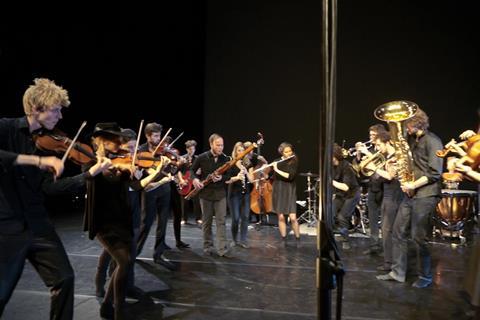 The STEGREIF orchester, based in Stuttgart, has won the €15,000 Würth Prize in recognition of its ground-breaking programming, which regularly breaks classical conventions.
At their concerts, the 30 orchestra members play music from memory without a conductor, and frequently break into improvisation. Their programmes embrace everything from techno to world music, and are designed to question audiences' listening habits, as well as dress codes, emotional conventions and rules on applause.
At the awards ceremony on September 30th, the ensemble was described as 'the most noteworthy, innovative initiative on German concert podiums at the moment'. It was specially praised for its #freebrahms programme, which mixes Brahms's music with jazz, rock and salsa.