The 1736 Guarneri 'del Gesù' violin was sold on Friday 3 June by Aguttes auction house in France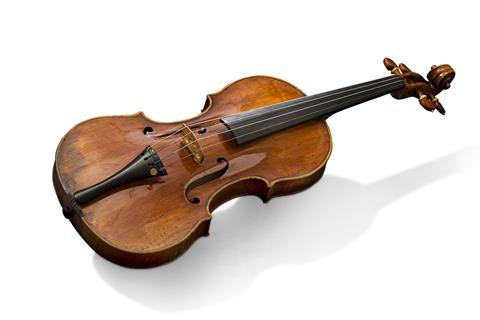 A 1736 Guarneri 'del Gesù' violin, formerly owned by French violinist Régis Pasquier, has sold to an anonymous musician in Paris.
'This violin was seen and examined by great musicians who came to the exhibition and it was a musician who bought it: one of the seller's wishes was that the instrument should live on. As this is the case I am delighted,' stated auctioneer Claude Aguttes.
No Guarneri 'del Gesù' violin had come up for sale in the past ten years, and no Guarneri from the age of full maturity of the violin maker had been acquired in the auction room in the 21st century.
Violinist Pasquier has played the violin for over 20 years in numerous concert halls around the world. He believes that parting with the violin is his way of passing the baton to the next generation of musicians, offering a young musician the opportunity to 'continue to make the instrument live'.
'This instrument sounds on its own; it has an exceptional resonance,' says Pasquier. He recalls being won over by the instrument immediately. With his wife's support, he purchased the violin and performed on it the following day.