Renowned soloist and teacher pleaded guilty in 2014 to indecent assaults but had sought to overturn teaching restriction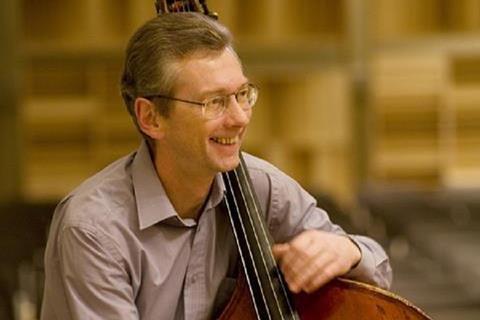 Duncan McTier, double bass soloist and teacher, was convicted in 2014 after pleading guilty to two indecent assaults and one attempted indecent assault against female students aged 17-23.
The offences, which took place in 1985, 1988 and 1994, landed McTier with a three-month suspended sentence and 240 hours community service, and he resigned from his professorship at the Royal Academy of Music.
A prohibition order was placed by the then Education Secretary, banning him from teaching children in any educational institution in England. This was despite the National College for Teaching & Leadership's recommendation that such an order should not be placed, on the basis that there was no suggestion that McTier 'ever sexually assaulted any children or made any inappropriate advances towards girls under the age of 17' and 'there is no suggestion of continuing risk'.
McTier launched a legal challenge against the order, and in February this year a high court judge ruled that it should be overturned. His decision suggested that such an order's purpose should not be to punish its subject (which is the remit of the courts) but to protect children, and that the age of McTier's victims had not been taken properly into account. He also noted that the ban had no practical effect, as it only applies to institutions and McTier's teaching was in private. The result of the high court decision was that a new decision by the current Education Secretary was required.
However, the new decision by a reviewer from the National College for Teaching & Leadership acting on behalf of the Education Secretary reimposed the ban.
'Although committed many years ago the offences were still of sufficient seriousness to merit a suspended custodial sentence,' noted the decision.
'The behaviours, whenever they were committed, are significantly outside of those acceptable to the teaching profession. I recognise that Mr McTier is a world-renowned music teacher. I do not consider that his personal reputation should stand above the wider reputation of the teaching profession. The offences of which he was convicted have the potential to bring the reputation of the profession into serious disrepute.
'On balance, I believe that the reputation of the profession is more important than the impact of a prohibition order on Mr McTier.'
The ban is indefinite, though McTier can apply to have it removed in 2021, when he will also be taken off the sex offenders' register.
One of the three victims told the Guardian newspaper: 'Our whole field has to show that this kind of behaviour and abuse of power is completely unacceptable, to make it safer for this and future generations of students. Teachers have a huge impact on a student's career and those who abuse that for their own needs will hopefully think twice, as it now is clear that it can have repercussions even decades later.'