William Preucil remains under suspension during investigations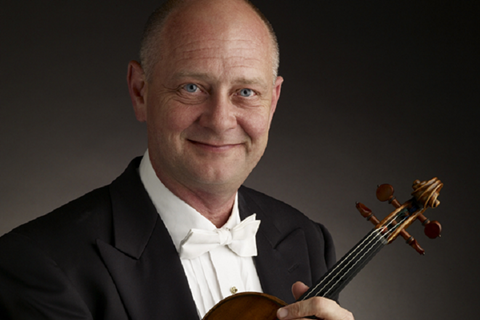 Having been suspended as concertmaster of the Cleveland Orchestra, following allegations of sexual assault earlier this summer, William Preucil faces fresh accusations from two additional women.
Violinist Emilia Mettenbrink claims that Preucil assaulted her on a visit to his Miami home for a private lesson when she was 26 and a member of the New World Symphony. 'He asked about some jewellery I was wearing, asked me to sit down, and then grabbed me and stuck his tongue down my throat,' she told Cleveland's Plain Dealer.
Meanwhile, violinist Raffaela Kalmar reported an incident that occurred in Preucil's studio at the Cleveland Institute of Music in 2003, claiming that, at the start of a private lesson, Kalmar discovered Preucil lying face-up on the ground with his head between her legs. 'He just wanted to see what was up there,' she told the Plain Dealer.
The two new accounts are similar to that of the Nashville Symphony violinist Zeneba Bowers, which was first reported this July. In 1998, aged 26, she asked William Preucil out for a post-lesson drink, before returning to his hotel room for a cigar, where he aggressively kissed her, opened her buttons and pushed her onto the bed, she told The Washington Post. Further allegations of sexual misconduct against Preucil date back to more than a decade ago.


Preucil, who has served as concertmaster of the Cleveland Orchestra since April 1995, will remain under suspension during an investigation of the Bowers incident.