KLM proves unable to re-book seat for cello after flight cancellation, claims cellist Jacob Shaw, leaving him to pick up €650 bill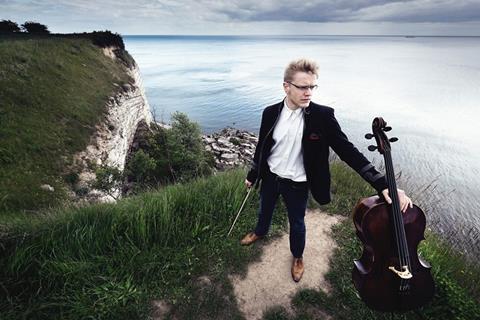 British cellist Jacob Shaw is the latest musician to suffer at the hands of an airline after KLM was unable to re-book a seat for his cello following a weather-related cancellation yesterday, he told The Strad.
Shaw, who was travelling from Copenhagen to Malaga via Amsterdam, said:
'Due to bad weather conditions at Amsterdam yesterday morning, planes were unable to arrive at Copenhagen for morning flights with KLM, and my flight to Amsterdam (along with several others) was cancelled.
'I was offered a flight the following day via Paris, but due to the fact I was meant to be at the Salida Del Sol Festival in Marbella that evening for rehearsals (for three concerts: today, tomorrow and Sunday), it was of course out of the question to arrive 24 hours later.
'I was told this wasn't a problem and they understood my concerns about arriving so late, and I should queue up and get allocated another route out of Copenhagen to get to Malaga.
'With various possibilities, the other passengers waiting with me at the ticket desk on my flight were rerouted and able to reach their destination. However, after several hours at the desk, I was told that – because of the extra seat for my cello – the KLM re-booking system was unable to offer me an alternative flight as they needed a day to re-register my cello in the system.
'In other words, if they cancel your flight and you travel with a cello, you are stranded.
With time running out, Shaw looked to other airlines and found that Norwegian had a direct flight departing just 45 minutes later – that airline's desk had no problem booking seats for him and his cello for €650.
'I asked if I would get the money back from KLM and was told if I didn't choose the KLM allocated reroute (i.e. 24 hours later), they couldn't guarantee anything.'
In his subsequent contact with the Dutch airline, Shaw has been told that his case has been referred to its Customer Care Team for investigation, with an expected wait of three weeks for a decision of whether to refund his costs.
'Of course I understand that weather conditions can force flights to be cancelled,' Shaw told The Strad. 'But with multiple options for re-routing me, their system does not allow them to re-book you with a cello, which seems absolutely absurd.'