The German cellist receives the award for her efforts in tracing the history of a Jewish family that resided in her building until the onset of the Holocaust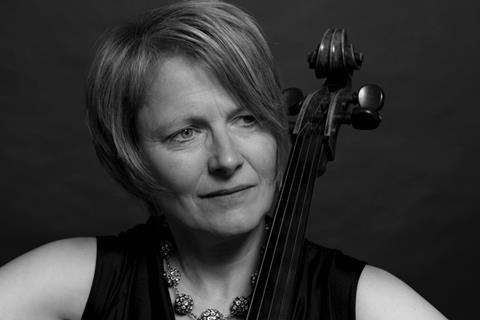 Cellist Friederike Fechner has been awarded a German Federal Cross of Merit by the German president Frank-Walter Steinmeier, following her extensive work in researching the history of Jewish family living in the Nazi-controlled city of Stralsund during the Second World War.
Fechner is a researcher and cultural advocate who uses music to commemorate victims of the Holocaust. In 1994, she and her husband moved into a building in Stralsund, Germany, before purchasing the building in 2012. During the renovations, they uncovered historic details of the previous occupants that resided in the building during the Second World War, a Jewish family by the name of Blach.
According to The Boston Globe, Fechner's research began in 2014 when the building restoration project won a prize and she was required to uncover more history to present at the awards ceremony. She discovered that the Blach family resided in the builiding, as well as running a leather merchant business. Fearing for their lives during the war, they fled to various countries, including the US, Israel, Brazil and The Netherlands. At least ten members of the Blach family were murdered during the Nazi regime.
Fechner managed to trace descendents of the Blach family, now living worldwide. One descendant, Christina Blake Oliver said, 'It was unbelievable to go from thinking you don't have any relatives to learning that there are at least 40 people, who are alive and well'
She was also awarded an Obermayer Award in 2021 from the initiative Widen the Circle, an organisation that celebrates German individuals and organisations that raise awareness of Jewish communities who have suffered from prejudice.
Fechner was born in Hanover and studied at the Hanover and Basel Music Universities with Klaus Storck, Radu Aldulescu and Boris Pergamenschikow, as well as at the Indiana University School of Music in Bloomington, USA.