Pramsohler receives his doctorate from the Royal Academy of Music for his research into overlooked French and English trio sonata repertoire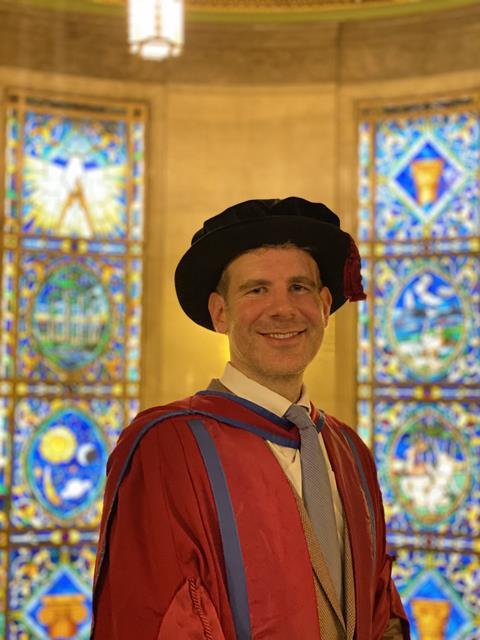 Baroque violinist and founder of Ensemble Diderot Johannes Pramsohler has been awarded a PhD from the Royal Academy of Music for his research into Baroque chamber music.
His thesis, entitled After the Italion Way: the early trio sonata in France and England, style and performance issues, saw Pramsohler undertake a five-year in-depth look at the earliest French and English trio sonatas, until recently largely overlooked.
'The primary aim of my PhD project is to bring the littleknown repertoire of the earliest French and English trio sonatas into the modern concert hall, by taking the initial influence of Italian styles as underlying inspiration towards its interpretation,' commented Pramsohler. 'In the closing decades of the seventeenth century the introduction of Italian sonata idioms had a significant effect on local cultures of instrumental music in London and Paris.
'The doctorate has formalised my years of extensive work in libraries across Europe. I'm hugely thankful to the Royal Academy of Music, who encouraged and supported me to be bold, courageous and controversial.'
The research led to two album releases on Audax Records, the label founded by Pramsohler in 2013: The London Album and The Paris Album, performed by Ensemble Diderot. The albums present explorations into how national styles changed and evolved through the influence from outside. Both albums feature a combination of well-known works and world premiere recordings.
More information about Pramsohler's research can be found here.