The German violinist was playing the Beethoven concerto with the Cincinnati Symphony Orchestra on Saturday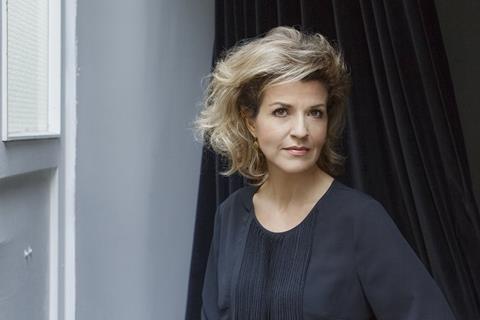 Critic Janelle Gelfand has reported in the Cincinnati Business Courier that Anne-Sophie Mutter interrupted her performance of the Beethoven concerto on Saturday in order to remonstrate with an audience member filming her with a mobile phone.
The performance with the Cincinnati Symphony Orchestra with conductor Eun Sun Kim had reached the second movement Larghetto when Mutter stopped playing, and began talking to a member of the audience in the front row. In a discussion reportedly lasting 'several minutes', the audience member, a young woman, apparently attempted to fend off the violinist's complaint.
'Either I will leave, or you will put away your phone and recording device,' Mutter eventually said, according to Gelfand's review of the concert.
However, one eye-witness told The Strad: 'I was in the front row with that girl, and I saw her stand, and I heard her apologize in broken English, bowing repeatedly and explaining that she had great admiration for the artist. The violinist responded quietly, "Then, I'm sorry. I'm sorry."
'But the rest of the audience (who couldn't hear the soft voice of the girl) assumed she was talking back and gasped at her audacity in responding to the violinist; some even began to boo her. She left the auditorium with tears in her eyes.'
Whatever the exchange, the audience applauded when, eventually, the mobile phone user was escorted out of the concert hall by CSO president Jonathan Martin.
The violinist and orchestra then restarted the slow movement, 'somehow even more beautifully than before' according to Gelfand. Read the full review here.