Yura Lee was travelling with her violin from Washington to Detroit and had negotiated with fellow passengers to stow the instrument under seats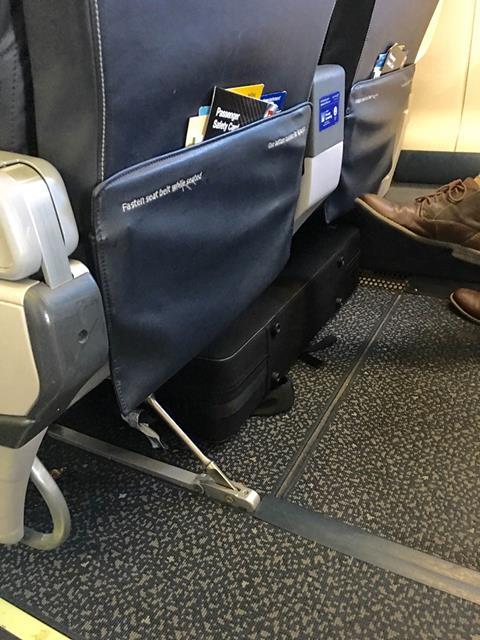 Just days after British Airways insisted a violinist carry her unprotected violin on her lap rather than allow her case in the cabin, 2013 ARD Music Competition-winning violinist/violist Yura Lee has contacted The Strad about her treatment on a United Airlines flight.
Lee was flying first class from Washington Dulles Airport to Detroit Metropolitan Airport on 12 June with her violin, which met FAA regulations, according to the musician. However, when she was unable to fit her instrument in the overhead locker, she asked a flight attendant for assistance:
'She said she didn't have time to help me,' writes Lee. 'I saw that the under-the-seat space for the first row of economy was plentiful, although there were some small backpacks of customers sitting there. It looked like my violin case would fit. I very politely asked the customers sitting there if they'd be willing to move their bags - I would buy them drinks (and move their bags) - and since my violin is a very rare (antique) precious instrument that cannot be checked, if I could possibly put it there. They complied. While I was doing that (and my violin case fit perfectly there, see picture), the aforementioned flight attendant came to me and said, 'You are being a disturbance, I don't want you on my flight anymore' and kicked me off the flight.'
Lee then asked to speak to the pilot, but was told 'he has no time for you,' she says.
The violinist continues: 'I had found a solution to my problem, and didn't even raise my voice. I cannot believe that I was thrown off the flight without a valid reason, and I do not think this is right.'
The musician has written to the airline seeking an apology and compensation.
Read: Violinist forced to carry unprotected instrument on lap on British Airways flight
Read: American Airlines pilot denies Rachel Barton Pine access to cabin with her violin