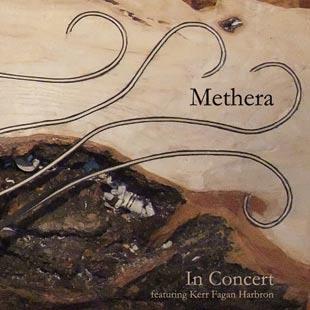 The Strad Issue: January 2010
Musicians: Emma Reid, John Dipper (fiddle) Miranda Rutter (viola) Lucy Deakin (cello), Kerr Fagan Harbron
Composer: Various
If you have doubts over whether the string quartet is a natural medium for traditional music – and I did – then Methera will leave you converted. This young foursome plays with a sense of flow and freedom that can only come through a deep understanding of the idiom, yet at the same time the players' early classical training means the group takes the chamber ensemble concerns of intonation, balance and textural clarity in its stride.
The music on this, Methera's second album, ranges from English hornpipes and jigs to landscape-inspired originals. The skilful arrangements are unfussy and rich in contrasts, with the group happy to explore colours and voicings rather than experiment with form, effects or tricksy time signatures. There are no attention-seeking virtuosics, but each instrument has space to shine, from Lucy Deakin's bobbing and weaving cello in Stepping Stones to Emma Reid's sweetly singing fiddle in her Magdalenas vals, a real charmer of a tune that turns on a gently rocking, falling figure inspired by a phrase in Bach's E major Partita.
The vocal–instrumental trio Kerr Fagan Harbron injects a shot of full-on folkiness into the song Three Galleys, where, propelled by bouzouki and mandolin, the strings whip up a crowd-pleasing climax. The live sound is warm and pleasingly focused, if not the last word in clarity, though this may have something to do with the group's practice of performing in an inward-facing circle.



Peter Somerford