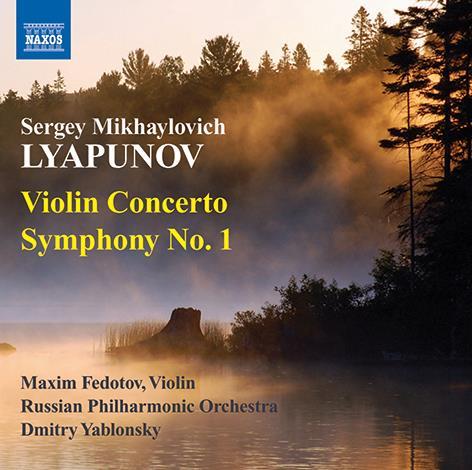 The Strad Issue: January 2011
Description: A persuasive account of a little-known Russian violin concerto
Musicians: Maxim Fedotov (violin) Russian Philharmonic Orchestra/Dmitry Yablonsky
Composer: Lyapunov
Sergey Lyapunov (1859–1924) belonged to that group of composers who arrived too late to be part of the Romantic era, yet were seemingly unable to take on the fast-changing styles that surrounded them. His Violin Concerto, originating in 1915, is fashioned in a single continuous movement with frequently changing moods. It's a rhapsodic score couched in sumptuous language, and contains most of the ingredients that make for a crowd-pleasing concerto.
The experienced soloist Maxim Fedotov greatly enjoys the abundant opportunities for displays of outgoing virtuosity, and his generous vibrato adds much to the warmth of the many soulful moments that permeate the work. Intonation is impeccable, and the fast tempos reveal an obvious relish in displaying his left-hand agility.
Dmitry Yablonsky and the Russian Philharmonic contribute a strong and purposeful accompaniment, and add a richly embroidered account of the Borodin-influenced and youthful First Symphony. Recording quality is of admirable detail and impact.


DAVID DENTON