Currently the world's most expensive violin, the 1741 'Vieuxtemps' Guarneri 'del Gesù' is in a remarkable state of preservation, considering it has been in use for most of its life. In this extract from the first of a two-part article, Terry Borman introduces the instrument's most celebrated owner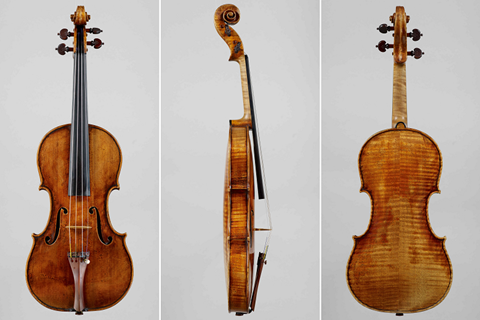 The following is an extract of a longer article in The Strad's May 2018 issue. To read further, download now on desktop computer, via the The Strad App, or buy the print edition
At 3pm on 28 August 1881 the small town of Verviers in Belgium became the centre of European attention, when the funeral procession of the late Henri Vieuxtemps began. From early that morning, according to local reports, the railway station had been overwhelmed by thousands of mourners coming to witness the burial of the Verviers-born musician who had had a seismic effect on European musical life – first as a child prodigy, then as a composer, and finally as the reigning violin soloist of the period.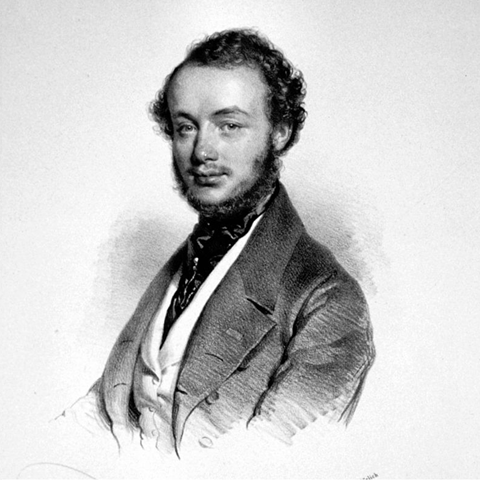 There is a photograph of the funeral taken from high up, showing the street thronged with people while the horse-drawn hearse bears the ashes of the recently deceased Vieuxtemps (who had died on 6 June in Algiers). What is not discernible is that just behind the hearse, the eminent violinist Eugène Ysaÿe walked bearing a pillow on which was lying the 1741 Guarneri 'del Gesù' violin that Vieuxtemps had played for much of his career.
Such was the esteem held by Vieuxtemps for this instrument that at one point there were rumours he wanted the violin buried with him!
–
In a letter dated 9 April 1881 to his friend, cellist Joseph Van der Heyden, Vieuxtemps wrote: 'cela coutera cher a l'acheteur, mais il en aura pour son argent, car ce violin est une perle unique' (this will cost the buyer a lot, but it will be well worth it, because this violin is a unique pearl). In the second part of this article (June 2018 issue) we will see just how prescient his comment was, in addition to information about the rib structure, the scroll and varnish, as well as an acoustical analysis.
To see the full May 2018 article, in which Terry Borman examines the belly, back and dendrochronology of the instrument, download the issue on desktop computer, via the The Strad App, or buy the print edition

Watch: Anne Akiko Meyers plays Rautavaara's Fantasia on the 'Vieuxtemps' Guarneri