The history of Western music in Mexico is inextricably tied up with religion. Pablo Alfaro and Jaime G. González reveal how European musical traditions permeated the culture of the indigenous people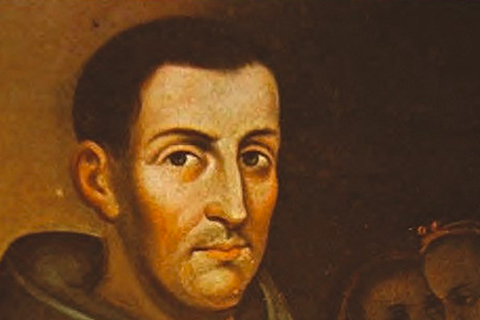 The following is an extract from The Strad's August 2020 issue in which Pablo Alfaro and Jaime G. González show how European instrument making practices were adopted by the indigenous people of Mexico. To read in full, click here to subscribe and login.The August 2020 digital magazine and print edition are on sale now.
The story of Western music in Mexico begins with the Spanish conquest of the Aztec Empire in 1521. On 13 August the great city of Tenochtitlan fell to the army of Hernán Cortés, and five days later the Kingdom of New Spain was established. Along with the colonists came a large number of priests and clerics aiming to teach the word of God to the Amerindian people, and one of the integral methods used for this 'spiritual conquest' was music. The indigenous people proved to have great sensitivity and ability in playing the musical instruments of the Europeans, who took it upon themselves to instruct them in arts and crafts to be used in the service of church and state.
Read: Lutherie in Mexico: Adapting to Change
Read: Where there's a will there's a way

Read: Beyond Villa-Lobos: the music of Brazil
The first school teaching European subjects in Mexico – and indeed the American continent – came into being just two years after the conquest. It was founded by the Franciscan missionary Pedro de Gante, a cousin of Charles V of Spain, who learnt the Nahuatl language and used it to teach singing for religious services. He discovered that this was a very effective way to evangelise:
At the time when the Indians began to learn the Ave Maria and the Pater Noster the friars in order to make the learning easier and more pleasurable gave them these and other prayers, along with the Commandments, in their own tongue and set to a pleasing plainchant melody. They were so eager to learn, and there were so many of them, that they fairly piled up in the courtyards of the churches and shrines and in their own sections of the town, singing and learning prayers for three or four hours on end; and their haste was so great that wherever they went, by day or by night, one could hear them on all sides singing and reciting the whole catechism. The Spaniards were amazed.
This article was published in the August 2020 TwoSet Violin issue

The YouTube comedy duo discuss graduating from viral videos to sold-out stage shows. Explore all the articles in this issue.

More from this issue…