Arnold Steinhardt tells Ariane Todes about learning from the master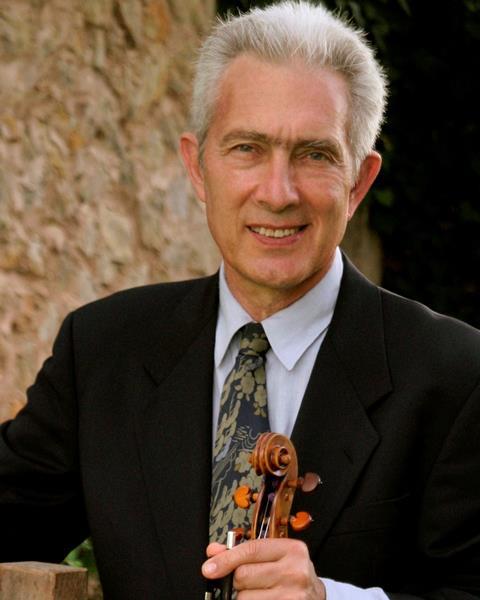 I've just had a fascinating hour on the phone with Arnold Steinhardt, who was sharing his memories of Joseph Szigeti for our October issue. Fifty-one years after he studied with Szigeti one summer in Switzerland towards the end of the great Hungarian's career, Steinhardt still has vivid memories of that time and the inspiration Szigeti provided both as player and teacher.
Among other things that I'll save for the October issue, I also asked him what he learnt from Szigeti about teaching: 'Heart to heart, convey as best you can what you think the essence of music is. The violin is such an ungrateful mistress. It's so hard. It's tempting to dwell on violin technique, as one must. But get beyond it. The essence of great music is this emotional landscape that we have within each of us. We're mysteriously endowed with this ability to be affected by music. It's a strange thing, because music doesn't feed us, it's not the roof over our head, it doesn't create the next generation, but somehow we need music for our lives and we feed off it in this emotional way, and the great composers supplied music that fulfils these needs. That's what Szigeti conveyed to me, and what I'd like to convey to my students above all: the essence of any particular piece or passage of a piece, the goose-bump factor, what makes it what it is – to convey that. It's fine to say, "You played sharp here, here the tempo could be faster, here your rhythm was inaccurate": all these things are important, but Szigeti was all about conveying music's essence and that's what I try to be about. I want to break through a young person's tendency to be cautious about music. Being a teacher of the violin is not only a technical exercise, it's also a psychological exercise, taking a student by the hand and leading them to the heart of things, to their heart. You wind up being a musician, an instrumentalist, a violinist, and a psychiatrist, even without a psychiatrist's diploma. All teachers end up being that to a certain extent. Szigeti handed that to me the way that no other teacher of mine did.'
Steinhardt also offered the wonderful image of how Szigeti would spy on him outside while he was practising – he would hear a rustling in the bushes outside the window. He has one regret about this time, though: 'Like an idiot, I didn't go home and write down everything he said.' A good lesson for every string student out there?
Read more about Steinhardt's memories of Szigeti, and learn about other stars of the golden age, in our October issue, which will be guest edited by Steven Isserlis. Subscribe here to make sure you get a copy.