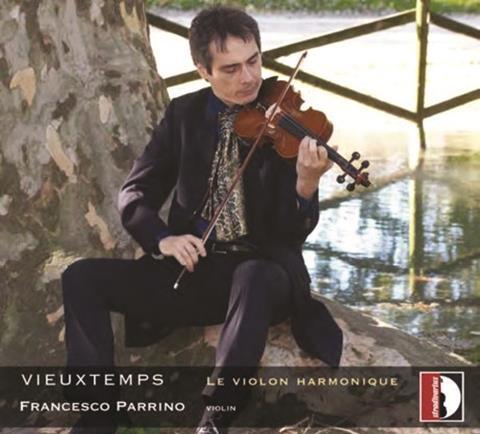 The Strad Issue: April 2016
Description: A worthwhile attempt at a Vieuxtemps revival
Musicians: Francesco Parrino (violin)
Composer: Vieuxtemps
Vieuxtemps's solo violin works are rich in contrapuntal detail, often recalling movements of Bach's Sonatas and Partitas as well as influences such as Paganini, Rodolphe Kreutzer and his own French contemporaries.
The fugues of Morceaux nos.2 and 6, for example, are typically Bachian, Francesco Parrino realising their voice-leading skilfully, if somewhat lumpily, and occasionally to his own grunting accompaniment. So, too, are the dance-inspired fourth morceau – performed with rather too clipped a bow stroke here – the quasi-invention of no.3 and the pleasing siciliana-like Etude op.48 no.28.
Parrino relaxes in the poignant lyricism of Morceaux nos.1 and 5, and gives a suitably improvisatory reading of a meditative Adagio, the manuscript of which is preserved in the Brussels Conservatoire's library. He also negotiates the musical and technical chicanery of the six Etudes de concert, delving between the notes and coaxing a wealth of poetry, colour and dynamic shading from each, especially nos.3 and 6.
Whether Parrino's disc will spark his intended 'Vieuxtemps revival' remains to be seen; its ambience is not ideal, the church acoustic producing a cavernous resonance, oversupplied with echo. However, its evidence suggests that the music of the Belgian violinist, who occupied a leading position within the post-Paganini generation, is nowadays grossly undervalued.
Robin Stowell