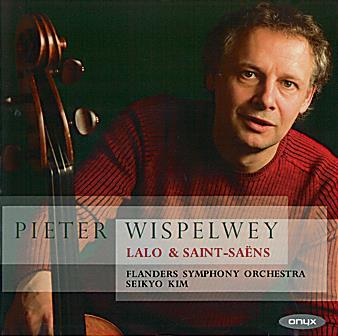 THE STRAD RECOMMENDS
The Strad Issue: January 2013
Description: A highly successful rehabilitation of two lesser-known French cello concertos
Musicians: Pieter Wispelwey (cello) Flanders Symphony Orchestra/Seikyo Kim
Composer: Lalo, Berlioz, Saint-Saëns
Pieter Wispelwey appears on this disc as a cellist in total control of his instrument. He draws a clear, pure, but carrying tone from his 1760 Guadagnini cello, never forcing the sound but nonetheless always penetrating the orchestral textures, aided by the finely tuned recorded sound. Magus-like, he enters trembling with emotion and powerful vibrato in Lalo's Concerto, conjures up will-o'-the-wisps with the lightest of bowing and the barest hint of vibrato in the Intermezzo movement, then dazzles us with effortless rapid runs, rhythmic energy and Spanish pizazz in the finale.
Then, after some full-bodied Berlioz, redolent with emotion, comes Saint-Saëns's Second Cello Concerto, sharing both the key of D minor and the stern opening mood of the Lalo. Wispelwey makes the best possible case for the rehabilitation of this work, less well known and more virtuosic than his glittering First. In the central Andante sostenuto, every note of the simple, five-note ascending theme yanks at our heartstrings, while the creamy, chocolatey tone of Wispelwey's lower strings offers soothing consolation.
With the finale we are back in the glittering world of the First Concerto, with ever higher cross-string spiccato and virtuosic cascading descending runs, of which Wispelwey makes light work.
Clip: Lalo Cello Concerto in D minor, second movement (Intermezzo, andantino con moto)
JANET BANKS