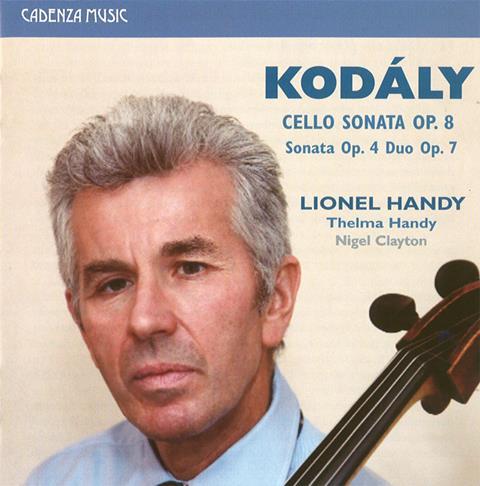 The Strad Issue: January 2011
Description: Virtuoso accounts of Kodály's classic works for strings
Musicians: Thelma Handy (violin) Lionel Handy (cello) Nigel Clayton (piano)
Composer: Kodály
When, six months before the end of World War I, Kodály's Duo for violin and cello and Sonata for solo cello were premiered in Budapest, critics were slow to realise that two classics of string music had been born. Both receive fine performances on this disc by British cellist Lionel Handy, with his violinist sister Thelma, co-leader of the Royal Liverpool Philharmonic Orchestra, joining him for the Duo.
In this latter work, the siblings work flexibly and instinctively, the violin in particular holding its own in some impassioned and expressive playing. The pair create an impressive sound of almost orchestral sonority, and conjure up real dramatic tension in the Adagio. Both instruments are sensitively recorded and balance is excellent.
Lionel Handy plays the Solo Sonata with great concern for beauty of sound, and has a full, free-flowing C-string tone, and a clear, singing top A-string. If his interpretation can occasionally sound a little careful, his accuracy and virtuosity go a long way to compensate.
Handy's partnership with pianist Nigel Clayton in the op.4 Sonata draws some inspired playing. Piano and cello blend together in an unforgettable moment of profound calm at the close of the first movement's coda, and the spirited folk rhythms of the second movement are infectiously delivered.
JANET BANKS