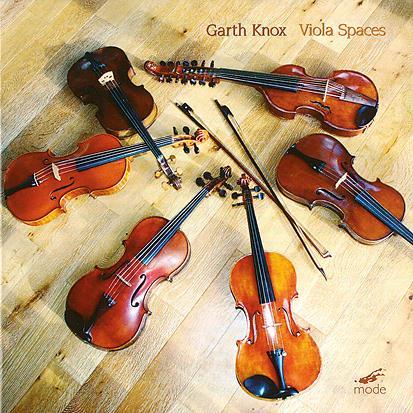 The Strad Issue: January 2009
Musicians: Garth Knox (viola/viola d'amore) Johannes Eva, Julien Heichelbech, Marie Petit, Cyprien Busolini, Aurélien Grais (viola) Nathalie Chabot (violin) Agnès Vesterman (cello) Carol Robinson (clarinet) Gérard Buquet (tuba)
Composer: Knox
Few musicians can claim half as much experience in the performance of contemporary music as Garth Knox, a veteran from both Boulez's Ensemble Intercontemporain and the Arditti Quartet. This CD features exclusively Knox's own compositions including his chosen instrument. Viola Spaces is a collection of études exploring 'advanced techniques' in the use of pizzicato, col legno, sul ponticello, sul tasto, microtonal tunings and so on. Interestingly, these techniques reappear in Knox's other compositions, most notably in the inventive variations on Marais's Les folies d'Espagne for viola quartet, thus opening up sound worlds undreamed of in the original composer's philosophy. Which is also true of Ockeghem Fantasy for viola d'amore and five violas; a previous CD (see The Strad, @@@@) featured a version with just cello accompaniment, but here we get the full Monty, with the tantalising snatches of Ockeghem's three-part song Malor me bat given to three of the violas. Jonah and the Whale has Knox and tuba player Gérard Buquet emitting the most outrageous noises. La valse de la Vineuse wittily catches the atmosphere of a village dance-hall. Needless to say, the performances are uniquely authoritative, while the quite close recording makes sure one doesn't miss a single squeak or scratch.



Carlos María Solare