Pablo Escobar, a student at the Luigi Cherubini Conservatory in Florence, was offered a sum which did not cover the cost of repairing his badly damaged instrument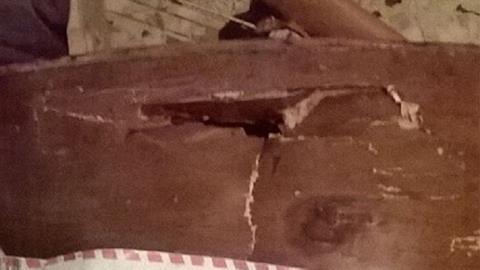 A double bass belonging to a student at theLuigi Cherubini Conservatory in Florence was badly damaged during a KLM Royal Dutch Airlines flight travelling from Ecuador to Italy in September last year. However, according to bassist Pablo Escobar, his seven-month quest to receive fair compensation for the damage has resulted in a payment of just € 1,425 - far less than the value of his instrument or the cost of its repair.
Escobar, who had previously travelled with the airline without incident, packed his double bass in a large wooden box for the duration of the flight.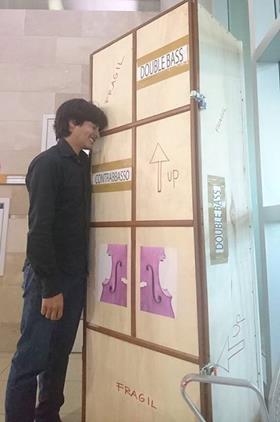 Upon disembarking, he found that the instrument had not arrived and when it did finally turn up several days later there was a large hole in its side.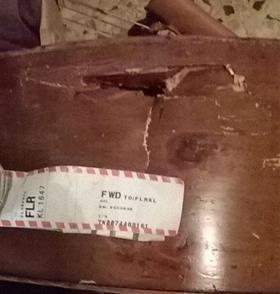 The student issued a claim for compensation and received a letter from the airline, which read:
'We are pleased to inform you that we are willing to reimburse you for the repair costs of the double bass or in the event that [the repair] is not possible we will reimburse the cost of the musical instrument.'
However, once he had provided evidence of his repair costs, Escobar received another letter from the company:
'We thank you for your message and invoice for the repair of the double bass.I regret to inform you that the maximum amount we can offer for damaged luggage is € 1425.'
'The loss of luggage and damage to baggage is a daily problem for airlines, but they think that by 'dealing with the issue internally' that everything can be solved, as the injured parties have received some compensation,' Escobar told The Strad. 'But where is the safety and reliability in this? The airlines want to maintain their 'prestige', but they do not treat their passengers with respect.'
SkyTeam airline alliance, of which KLM is a member, has written the following message on Escobar's Facebook page:
'W are sorry to hear about the damage to your double bass and for the upset and inconvenience caused. We have forwarded the details of your complaint to KLM Royal Dutch Airlines and asked that they contact you directly.'