British cellist Gabriella Swallow shares her path to forging a unique musical identity and helps fellow musicians to think outside the box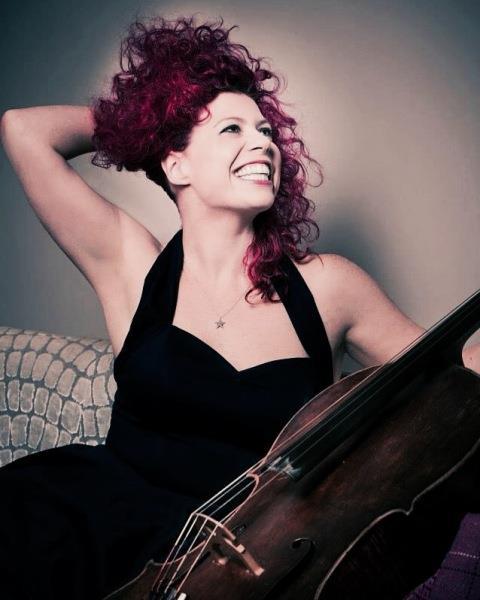 I've had a complex relationship with music. From the age of nine I studied cello at Chetham's School of Music in Manchester and a year later I saw Gawain by Sir Harrison Birtwistle at the Royal Opera House in London. This changed me overnight, from being a kid obsessed by early music to a kid obsessed with experimental music, ideally still wet on the page. I felt very aware at the time that my musical passion was different from many of my peers; sometimes it felt like I carried a dirty secret. I loved the sound of atonal and discordant chords, which would make others nervously giggle. I liked playing my cello in unconventional ways. I would rather improvise for hours than sit and practise a Romberg cello concerto.
The idea of presenting something new to an audience for the first time has always given me a massive musical high.
After I finished studying and held junior fellowships at London's Royal College of Music, I married a successful composer and had two children by the age of 31. My circumstances changed three years ago and I began life again as a single mother †• restarting a career, which had never had time to develop or grow. My first instinct was to get a secure job in an orchestra. To think about my own musical passions at this stage felt irresponsible and indulgent now I had two under-threes at home. With the support of colleagues and friends I started to re-identify with the ten-year-old in me that had such a clear musical identity, and I began to apply this to my career.
There are three things I can share which have been essential to me as an artist who thinks outside the box.
1. Surround yourself with like-minded people
If you mix with people who think differently within their own profession, it can give you confidence in building your own career path and help you to feel less isolated. In my case it has helped hugely to collaborate with musicians who similarly blur the lines between genres; colleagues who believe it is equally wonderful to play at Ronnie Scott's with amazing jazz musicians and to play at the Wigmore with a world-class string quartet.
2. Combine your non-musical interests with your music making
If you happen to be interested in anything †• from food to poetry, art to fashion †• and can find ways to incorporate this with integrity, then go for it! There is nothing wrong with presenting music within a traditional format, but we are now lucky enough to have the choice as performers and audience members in how we deliver and receive music.
3. Truly believe in yourself
Everyone has a different route and career path, and in some cases the right timing can be key. Lack of self-confidence rather than musical ability can also hold back many. Because of the changes in my own life I now have the drive to build the career I was set up to begin 10 years ago. There is no fixed way and this itself is one of the most exciting things about life and being an artist.
Gabriella Swallow performs and appears on panel discussion 'The Idea's the Thing' at the Incorporated Society of Musicians' Make Music Work event on 31 March 2015 at London's Guildhall School of Music and Drama. The day of talks, performances and networking opportunities aims to give performers and composers the chance to talk about building a sustainable career and shaping their own musical path.
Gabriella Swallow is a diverse and eclectic British cellist, collaborator and curator. She made her London South Bank debut as a soloist with the London Sinfonietta. A passionate advocate for blurring boundaries between genres, Gabriella is equally comfortable on stage at the Wigmore Hall and performing at Ronnie Scotts, on tour with the Gwilym Simcock Quintet or with Nigel Kennedy's band. In 2014 she launched her own project 'Gabriella Swallow and her Urban Family' at the Forge in Camden which is a collective of musicians from many different fields. Follow Gabriella Swallow in Twitter @gabiswallow
Photo: Philip Gatward
Subscribe to The Strad or download our digital edition as part of a 30-day free trial. To purchase single issues click here.