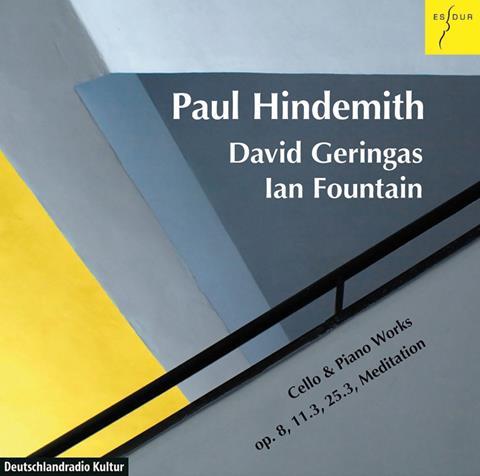 The Strad Issue: October 2015
Description: A cellist whose tone could have been made for Hindemith's music
Musicians: David Geringas (cello) Ian Fountain (piano)
Composer: Hindemith
Hindemith's cello works have perhaps never received the attention given to his pieces for viola or for violin. They are all relatively early works and fewer in number, and yet don't in general suffer from the coldness of his more austere later maturity. Take, for instance, the central movement of his Three Pieces, a freely melodious 'Phantasiestück' that hovers between Schumann and Korngold and for which David Geringas's silky tone seems made. Much of the writing, here and in the rest of op.8, lies high on the instrument but Geringas varies his sound and articulation enough for it not to come across as 22 minutes of falsetto.
The Solo Sonata (1923), largely composed in a single evening as the result of a bet with a fellow composer, is inevitably terser but Geringas turns each miniature into a micro-drama of action and reaction. The Meditation again draws on his lyrical gifts and he shapes the long-drawn melody with skill.
Ian Fountain's pithy piano playing comes into its own in the duo Sonata, performed in the revised version of 1921, and with Geringas on fiery form they make a formidable partnership, especially in the vigorous framing sections, speaking with one voice yet full of gainful repartee. The recorded sound is ideal.
MATTHEW RYE