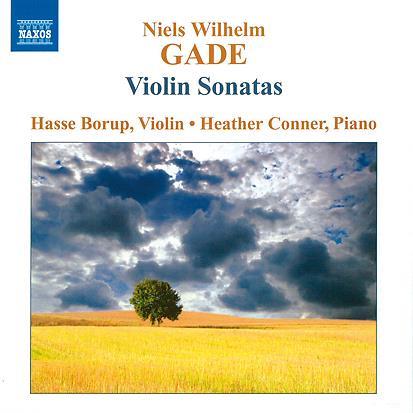 The Strad Issue: January 2010
Musicians: Hasse Borup (violin), Heather Conner (piano)
Composer: Gade
Violinist Hasse Borup follows hot on the heels of Thomas Albertus Imberger (Gramola, reviewed in January) with a survey of sonatas by Niels Wilhelm Gade. The Danish composer succeeded Mendelssohn as music director of the Leipzig Gewandhaus Orchestra, and his three finely crafted violin sonatas show his debt to the elder German composer.
Borup gives delicate yet fervently expressive readings of the sonatas, with pianist Heather Conner providing elegantly phrased, sensitive support, though they perhaps lack the degree of subtlety of Irnberger's recording. The softly spoken First Sonata (1842) is full of youthful vigour, which Borup describes with tenderness and effortless ease.
The Second Sonata (1849) is perhaps the best known of the three; Borup and Conner are perfectly matched as they chart the tempestuous first movement and the changes of tempo in the following Larghetto. Sunlight bursts through for the final Allegro molto vivace, and the players keep up the momentum and feel of restless joie de vivre to the end.
The four-movement Third Sonata, which dates from 1885, is equally powerful, Conner's limpid touch adding fragility to its complex, reflective gestures, complementing Borup's crystal-clear tone. Particularly powerful is the third movement Romanze, thoughtful, self-assured and poignant – the perfect foil to the furious, virtuosic finale. Sound is well-blended throughout, though Borup could perhaps do with being a little further forward in the mix.
Catherine Nelson