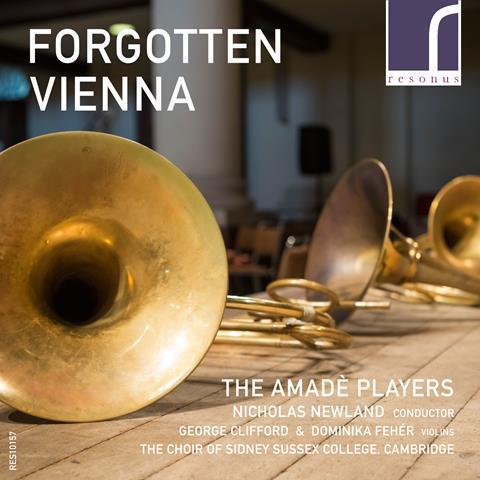 The Strad Issue: January 2016
Description: Musical archaeology uncovers worthwhile 18th-century concertos
Musicians: George Clifford, Dominika Fehér (violins) Choir of Sidney Sussex College, Cambridge; Amadè Players/Nicholas Newland
Composer: Dittersdorf, Ordonez, Vanhal
Readers of The Strad will doubtless be most interested in the two violin concertos included in this programme of 18th-century Viennese music. George Clifford is the soloist in Vanhal's Violin Concerto in B flat major, which the young Mozart performed to 'universal applause' in Augsburg (1777). Clifford contributes some well-articulated passagework but his playing seems cautiously reserved and incorporates too many intonational inaccuracies (even in the finale's cadenza) for comfort. The Amadè Players, too, seem off-colour.
Clifford is joined by Dominika Fehér in a neat, well-balanced account of Dittersdorf's Concerto in C major for two violins. Occasional moments of suspect intonation aside, both soloists interact well in passagework (often in 3rds and 6ths) in the Sturm und Drang outer movements and in short sections of dialogue in the lightly scored central Adagio, and their readings of Dittersdorf's original cadenzas are delightful.
This ensemble's debut disc also includes thoroughly competent performances of Vanhal's A minor Symphony, for which conductor Nicholas Newland has restored the full instrumentation and the minuet; Ordonez's C major Sinfonia for strings; and Vanhal's lyrical Requiem in E flat major. The recording is exemplary but a couple of errors remain in the accompanying booklet.
ROBIN STOWELL