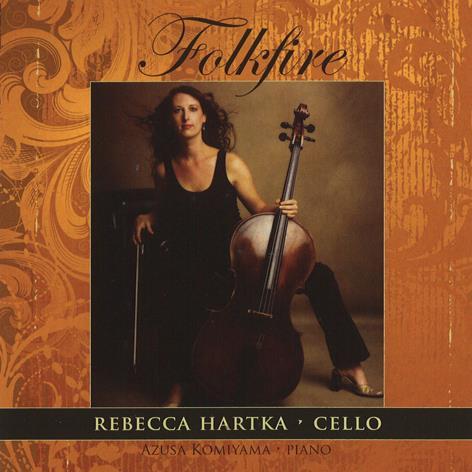 The Strad Issue: January 2010
Musicians: Rebecca Hartka (cello) Azusa Komiyama (piano)
Composer: Villa-Lobos, Falla, Stravinsky, Vaughan Williams, Bloch, Michio:, Bartók, Piazzolla
This release is 'nearly there'. Rebecca Hartka has selected an attractive and entertaining programme of folk-inspired music. However, her project is diminished in its quality by poor engineering and production. The sound is unduly harsh, and the closely miked recording elicits a brittle-edged quality to the piano timbre. It may also contribute to the reduced range of dynamics that features throughout this programme.
On the positive side, Hartka gets much spirit into the fiery material. Falla's Jota has lots of verve, as does the bravura Maruntel that closes Bartók's Romanian Dances. Villa-Lobos's Black Swan is projected with lyrical warmth, while Michio's Sea in Springtime has plenty of atmosphere. The pastoral elements in the Vaughan Williams are effectively delineated, though occasionally the bowing is bulgy and the shifts a little scooped.
Other places expose slight insecurities in the higher registers and some marginally off-centre intonation, for example in Falla's Polo, while many of the octave passages are again under the note, for example in Stravinsky's Russian Maiden and in the closing section of Piazzolla's Le grand tango. This long dance also needs careful handling in terms of pacing: here it sounds somewhat turgid, needing a greater sense of drama and variety of colour.
Joanne Talbot