Following his win at the Kloster Schöntal International Violin Competition, 18-year-old Maxim Tzekov shares his top practice tip and reveals how he mentally prepares for competitions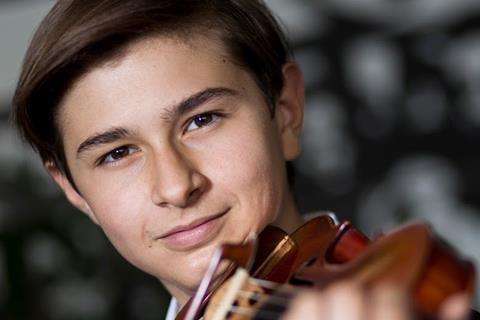 Why did you take up the violin?
When I was 5 years old I was singing a song at a festive gathering and a violin teacher was sitting in the audience. Apparently she thought that I was quite musical and so she asked my mother if I would like to take violin lessons.
How do you mentally prepare for a competition?
I don't have a routine or anything like that. But usually, on the day of the performance, I try not to freak out when a passage doesn´t go the way I want it to while practising. If I notice that I'm just stressing myself out more and more, I put the violin away and go for a walk or do something else that takes my attention away from the instrument. In the end, it helps me a lot to think about the music and the emotions I want to express and share, rather than the technical stuff.
Can you describe your instrument?
My violin was made in 1915 by the French violin maker Paul Jombar. It is not a very loud instrument, but has a warm and round sound, which I adore. It is quite sensitive to weather or humidity changes, so sometimes I have to experiment a lot with sound to make it resonate again.
What do you like to do apart from playing the violin?
I go out for a short jog, play tennis and golf, meet friends, discover some new good food places, watch movies, Youtube, etc…
What is your top practice tip?
Don't do it when you aren't focused and take the breaks as seriously as the practice itself.