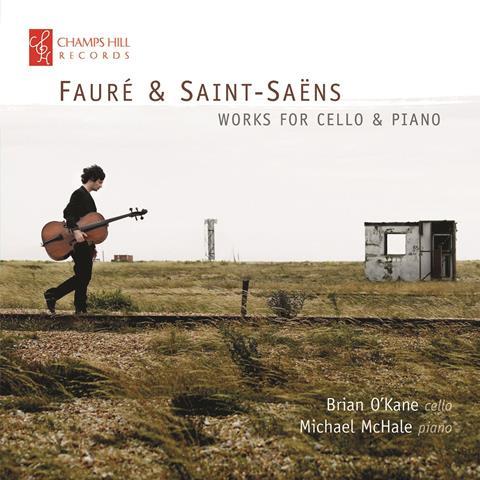 The Strad Issue: July 2017
Description: Eloquent, balanced performances that both sparkle and sing
Musicians: Brian O'Kane (cello), Michael McHale (piano)
Composer: Fauré, Saint-Saëns
Catalogue Number: CHAMPS HILL RECORDS CHRCD113
Fauré's mercurially swift side-slipping harmony can prove elusive, but this duo is truly under the skin of the composer's language. It's essential to be alert to the continually changing landscape of dynamics while equally allowing 'melodic breathing'. In the vocally inspired miniatures the artists do exactly this, and are expressive yet understated. Both Après un rêve and Au bord de l'eau sparkle with graceful eloquence. Rather like his Berceuse, the Romance op.69 is muted in its melodic style, but the intensity of feeling is always near the surface – a duality of emotion perfectly encapsulated by these musicians.
Assisted by a very fine recording balance, this imaginative programme offers familiar repertoire as well as lesser-known works. Fauré's two rarely performed sonatas nod towards the melancholic, the melodic line turbulently steering from burnished anguish to the tender and simplistic – knowing yet naive – a paradox fully conveyed here, and breathtaking in the Andante of the First Sonata. O'Kane and McHale are similarly persuasive in Saint-Saëns's works. Firmly in the classical camp of leaner invention, with controlled chromaticism ornamenting the melodies, the First Sonata's well-defined themes are given a commanding performance. They bring elegance and character to the writing, the charming Romances are disarming and 'The Swan' glides with effortless grace.
Joanne Talbot