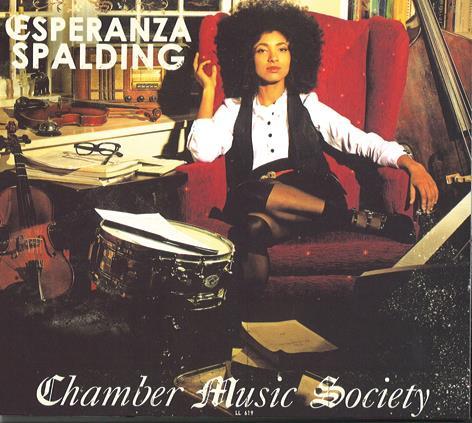 The Strad Issue: January 2010
Musicians: Esperanza Spalding (double bass/voice) Entcho Todorov (violin) Lois Martinu(viola) David Eggar (cello) Leo Genovese (piano) Terri Lyne Carrington (drums) Quintino Cinalli (percussion) Gretchen Parlato (voice)
Composer: Various
By combining string- and rhythm-section trios, Spalding brings together her musical childhood and latter development. A violinist in local community-run ensembles as well as a wannabe cellist, she only found the bass and the jazz pathway it pointed down at the age of 14. Though we hear more of her stunningly agile and sparkly layered vocals than her talents as a bass player and improviser here, her strong compositional voice is reaffirmed, with the help of some string-arranging by Gil Goldstein.
As on her debut Esperanza, Spalding weaves Latin–jazz threads with a sassy, contemporary edge. In truth, the music is strong enough to survive without the string trio, which takes a back seat in several of the tracks; but when it does peep above the robust piano/drums parapet, the glimpse of flaxen hair is well worth it, with the imaginative and sensitively performed part-writing adding a subtle, often nostalgic dimension.
Even in the strident, tango-esque Wild is the Wind, the strings boost the sound rather than muscle to the front. Similarly, fans hoping for double-bass virtuosity will have to be satisfied with the odd cameo – but when talents are as manifold and integrated as Spalding's, no one part of the music should ever shine too brightly.


Chris Elcombe