An interview with violinist Nicola Benedetti this week highlights the potential risks of too much success for the very young, writes Charlotte Smith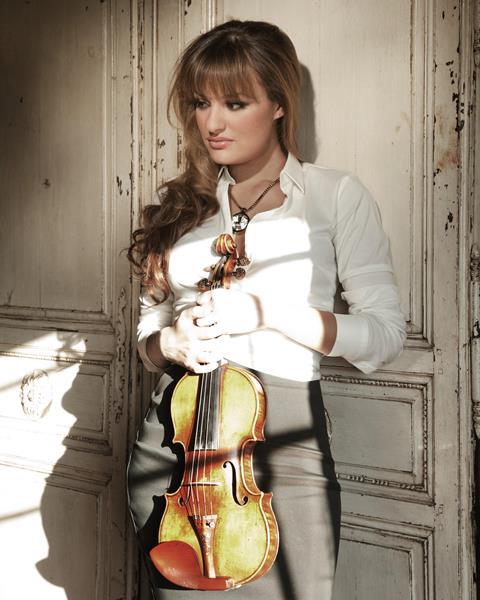 Competitions: worthwhile platforms for launching brilliant new artists or arbitrary hothouses which routinely produce skewed results? The merits and disadvantages have been debated often enough, but events this week have highlighted a slightly different issue.
On BBC Radio 4's Desert Island Discs violinist Nicola Benedetti (pictured) has spoken candidly to Kirsty Young about the problems she faced following her much-publicised win of the BBC Young Musician of the Year a decade ago. The highly prestigious event may well have launched her career, but at the tender age of 16 Benedetti was ill-prepared – both emotionally and musically – to deal with instant recognition and its accompanying anxieties and expectations. More so, as a teenager she had yet to develop the core repertoire and stamina needed to sustain a suddenly punishing professional performance and recording schedule.
'The Young Musician of the Year final happened and I think the next day my picture was on the front of The Times and a practically full concert diary materialised within a very, very short space of time,' she said. 'So by the age of 17, 18, I was going through a very tough time.' She admitted she often appeared on stage 'nervous' and 'underprepared'.
'I think I did feel that some of that support wasn't necessarily there within the profession – it's extremely cut-throat,' she continued. 'It was a very difficult moment because I had released my second or maybe third album, I had a sort of machine counting on me to keep going in order for this whole thing to keep working.'
Benedetti's words have particular resonance given the news yesterday of twelve-year-old violinist Robert Chien's second-prize win at the Jefferson Symphony Young Artists Competition in Colorado – losing out to a violist nearly double his age, 23-year-old Danny Lai, who took the $7,000 first prize.
Of course there is nothing to say that Chien's experience will echo Benedetti's. Indeed, his second-place win at such a young age rather mirrors that of pianist Benjamin Grosvenor, who lost out to Benedetti in the finals of the BBC Young Musician in 2004, having won the keyboard category at the age of eleven. Grosvenor's path to international success has been very different to Benedetti's, shielded as he was from the same degree of instant fame, and having only signed a long-term recording agreement with Decca in 2011 – some seven years after his BBC success.
Yet it remains a strange aberration that child prodigies are able to attain great technical prowess, and even to express an emotionally mature musicality, many years before they are able to articulate and properly understand such emotions. And while the sight of young musicians performing with fully developed skill and verve can be thrilling, it's important to remember that a child – no matter how talented and mature – is still a child. Much has been said of the need to protect the young and vulnerable inside the competitive environment, but what happens afterwards is equally important.
Photo: Decca/Simon Fowler
Subscribe to The Strad or download our digital edition as part of a 30-day free trial. To purchase back issues click here.