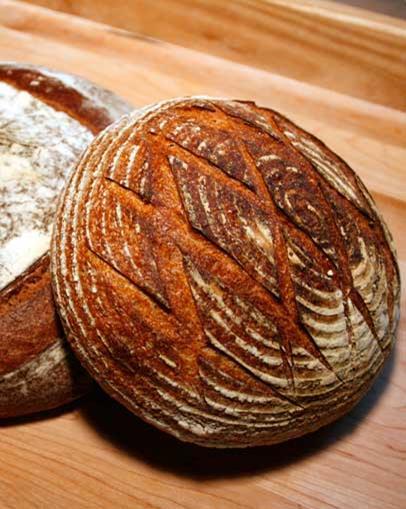 A German baker is testing the theory that playing string music while making bread can improve its flavour. Manfred Pilger, who has run his bakery in Passau, Bavaria, for over 25 years, is convinced that playing a CD of violinist David Garrett changes the taste of his sourdough bread for the better.

'I made two batches of bread, one that was exposed to these sound waves, and one that wasn't,' Pilger told local radio station Bayerische Rundfunk. 'When the breads were tested, there was a difference in taste – although the taster couldn't say exactly how different.'

On 2 December Pilger will make more bread, only this time accompanied by six members of the Munich Radio Orchestra in full concert dress. The bread will go on sale on 6 December as part of the radio station's fundraising marathon.

This is not the first time music has been said to improve the quality of food products. In 2001 psychologists at the UK's University of Leicester played music of different tempos to herds of Friesian cattle. They concluded that 'calming music' such as Beethoven's Symphony no.6 resulted in a higher milk yield than listening to pop and rock. In 2003 research at the same university found that diners tended to spend more when classical music was played in restaurants.
Subscribe to The Strad or download our digital edition as part of a 30-day free trial.