Violinist, former Bachelor of Music in Jazz Performance student at the University of Toronto, Canada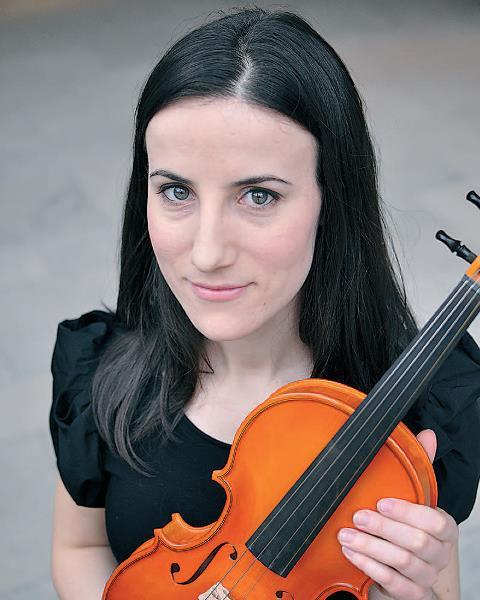 How did you go about choosing a course?
I knew that I wanted to pursue music and study it at post-secondary level. Although I enjoy classical music, I come from a fiddle music background and had developed a love for improvisation and jazz. Studying jazz seemed like a great launching pad for the type of career I wanted.
What attracted you to the course?
I wanted to be in Toronto because it's one of the most diverse and exciting musical communities in Canada. The university music faculty has a reputable jazz programme and the teachers are some of Canada's finest musicians. I knew that the programme was very selective, which means smaller class sizes and more interaction with faculty members.
How is the curriculum organised?
A student in the jazz programme has the following classes each week: ear training, theory, improvisation, history, small and large jazz ensembles, one individual instrumental lesson, an arts or science elective, and music electives such as business, world music and recording. The selection of non-music courses is enormous — you can choose from any university class if you meet the prerequisites.
What is an average day like? How much free time do you get?
On a regular day, I would have about six hours of class time — a class in the morning and two classes in the afternoon. Very rarely would my day end any later than 6pm, which allowed enough time to practise and complete schoolwork in the evenings.
What was your first week on the course like? Were there any shocks or surprises?
Being in the university environment for the first time was exciting. I was overwhelmed by my classmates' high level of musicianship and inspired by their dedication. At the time, I was the only string player ever to have auditioned for the jazz programme, so I was noticed by my jazz course peers, as well as by the students in the classical stream.
What's the atmosphere at the college like?
The university has a large student population, and the campus is at the core of a bustling city. I had the best of both worlds because I was part of a small faculty within a large university. There was a real sense of community within the jazz programme, and my experience there was very positive.