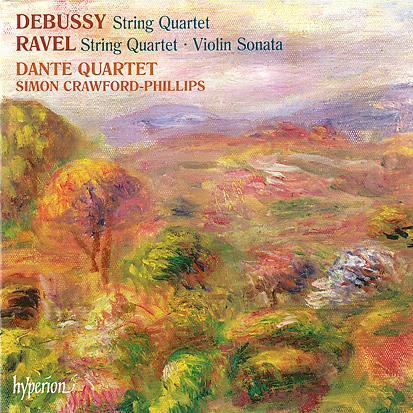 The Strad Issue: January 2010
Musicians: Dante Quartet, Krysia Osostowicz (violin), Simon Crawford-Phillips (piano)
Composer: Debussy, Ravel
String playing changed radically in the decade between the Debussy and Ravel quartets and the Dante Quartet is unusual in perceiving the difference. What a shame that the recordings, by a team new to me, do scant justice to the interpretations – we are not supposed to suffer distortion in this digital age, but distortion is what I hear.
In any case, I have a few criticisms that would rule out a full recommendation. Although Debussy's Andantino evokes a pleasant feeling of improvisation, the second violinist (Giles Francis) rather muffs his chance at the start – and why do the players speed up when they get louder? The cello (Bernard Gregor-Smith) launches the finale well, but the linking passage to the main tempo is laboured.
Ravel's Très lent is exactly that, very slow. Too slow? It does not quite come off for me. For fun I sampled two classics, the Parrenin (EMI) and Carmirelli (Eloquence), both of which knock a minute off the Dante's timing and are riveting.
Leader Krysia Osostowicz does well in the first two movements of Ravel's Sonata, helped by Simon Crawford-Phillips's stylishly elegant pianism. But in the Perpetuum mobile she cannot match Jean-Marc Phillips-Varjabédian's miraculous bowing on an outstanding all-Ravel disc (Lontano).
TULLY POTTER